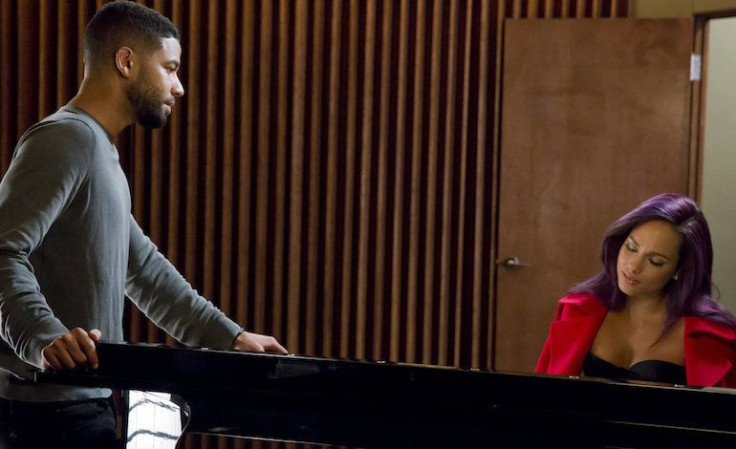 Tonight is the fall finale of the hit-series "Empire" on Fox. In last weeks episode "Sinned Against" we seen a lot happen from Anika's (Grace Gealey) obsession with Hakeem (Bryshere Y. Gray) escalating, to Jamal (Jussie Smollett) and Skye (Alicia Keys) making out. And this week on the midseason finale we'll see a lot more drama.
Fox has released a few sneak peek clips giving us a glimpse at the fall finale "Et Tu, Brute?" In the first clip we see Cookie (Taraji P. Henson) visiting her old cellmates in prison. In the second clip we see Anika brings Rhonda (Kaitlin Doubleday) a gift and things get a litttle tense between the two. Finally, we see Lucious (Terrence Howard) interrupting a moment between Jamal and Skye.
In the synopsis for "Et Tu, Brute" reads: "Lucious makes a reckless play for the streaming service that he believes will make him the most powerful man in music, only to learn that the entire business strategy was part of a scheme that might jeopardize everything for which he has worked so hard. Meanwhile, Cookie decides to plan a concert at the prison where she spent 17 years locked away from her family; and you won't want to miss the last few minutes that will leave you speechless."
The "Empire" fall finale, "Et Tu, Brute?" will air Wednesday, Dec. 2 at 9:00 p.m. EDT on Fox and will be available the next day via FOXNOW, Xfinity, iTunes and Hulu. Some of these options will cost you with episode prices ranging from $1.99 to $2.99. Unfortunately Fox does not offer a live stream service on its website but if you are truly out of option you can watch the new episode live here, here and here.
© 2023 Latin Times. All rights reserved. Do not reproduce without permission.