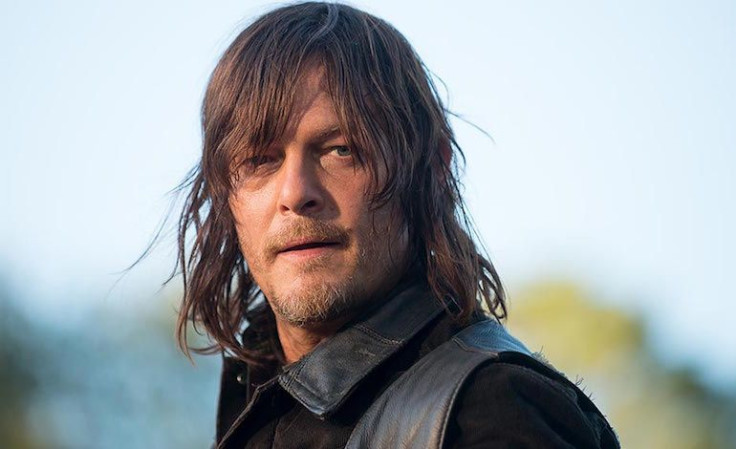 Tonight is an all-new episode of "The Walking Dead on AMC and with the the group reunited it's time for them to make another run for everyone in Alexandria.
The synopsis for episode 14, "Twice as Far," reads: "Two different groups leave Alexandria on supply runs. While both are concerned with the future of the community, immediate danger will derail them."
In the promo trailer we see multiple people fighting and running from walkers. Plus Eugene (Josh McDermitt) is seen dealing with his own walker problem. Furthermore, in a sneak peek clip Daryl (Norman Reedus) is seen working on his bike when Carol (Melissa McBride) arrives and the two begin to talk about the people Daryl saved in the burnt forest. Check out the sneak peek clip below:
"The Walking Dead," "Twice as Far" will air Sunday, March 20 at 9:00 p.m. EDT on AMC and will be available the next day on amc.com, iTunes, VUDU, Amazon, Google Play, Xbox Video and more. AMC does offer a live stream service via its website but you must be a subscriber to the network through your cable provider.
If all else fails and you don't happen to subscribe to AMC you can watch the episode live here, here and here.
© 2023 Latin Times. All rights reserved. Do not reproduce without permission.