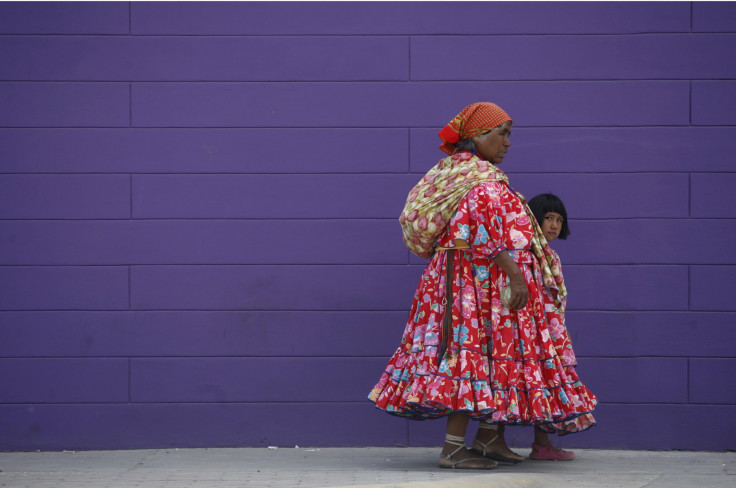 In the universe that is social media, it is sometimes hard to know who to follow or even who is worth following. This is why we searched for some of the best Latino photographers on Instagram - those whose accounts are not just aesthetically perfect (to their own style) but also provide unique visions of the people, cities and wonders of the world.
While it was very hard to choose, we finally came up with our 10 favorites. Check them out:
Mariela Sancari: She was born in Buenos Aires, Argentina, and lives and works in Mexico City since 1997. "Her work revolves around identity and memory and the way both are mingled and affected by each other. She examines the thin and elusive line dividing memories and fiction," as her website describes. @marielasancari
Diego Huerta: This Mexican photographer has taken on the task to travel all over Aztec grounds. With his camera, he has managed to expose the beauty behind these populations that are often forgotten. @diegohuertaphoto
Mario Testino: If you are looking to follow a more Hollywood glamour-filled account, he is your man. The Peruvian genius needs no introduction, and neither do his A-lister friends. @MarioTestino
Anuar Patjane: This Mexican photographer won the 2015 National Geographic Travel Photo contest, so we think there is not much more we need to say about Patjane's work. @AnuarPatjane
Jesús Ochoa: Weddings take on a whole new different meaning when you see this photographer's stunning portraits. @jesusochoa
Erick Monterrosa: From Nicaragua, this photographer takes extremely cool portraits, plus, "he speaks Spanglish" as his Instagram says. @ericksmonterrosa
Santiago Arau Pontones: This Mexican photographer perfectly captures the political and social climate in his country with stunning areal and terrestral photos and portraits. @santiago_arau
Vicky Navarro: As an architect and designer, she brings her talents together into her Instagram account that will have you looking at it for hours. @lavicvic
Nei Bernardes: This Brazilian photographer brings a new wave of atypical wedding pics, which are fearless and breathtaking. @neibernardes
Emmanuel "Chivo" Lubezki: Don't believe us? Ask the Academy. The Mexican cinematographer has three Oscars under his belt and a stunning Instagram account to prove he is the master behind the lens. @chivexp
© 2023 Latin Times. All rights reserved. Do not reproduce without permission.