Maria Salud Ramirez Caballero, the Mexican grandmother thought to have been the inspiration for the animated movie "Coco," passed away at 109.
Yahoo! News said Roberto Monroy, the Secretary of Tourism in Mexico's state of Michoacan, announced Caballero's death.
The 2017 movie "Coco," which follows a 12-year-old child named Miguel who mistakenly plays the guitar originally possessed by a famous singer before he ended up in the Land of the Dead, was inspired by the Mexican holiday of Dia de los Muertos, or Day of the Dead.
The friendly great-grandmother of Miguel was voiced by Ana Ofelia Murgua.
The Mexican grandmother, who Roberto Monroy described as a "tireless woman and life model," passed away in Santa Fe de la Laguna. She was born more than a century ago earlier in the same city.
"I deeply regret the death of Doña Maria Salud Ramirez Caballero who was the inspiration for this beloved character who went around the world," Monroy noted in a Spanish tweet.
Many "Coco" admirers shared Monroy's sorrow on social media. One supporter wrote that she would see "Coco" later that night. According to E! News, the fan allegedly had been grieving all morning after learning that Mama Coco had passed away.
Another person tweeted, "woke up to find out the real mama coco died," along with several sobbing emojis.
In contrast, Caballero claimed in 2018 that she recalled encountering the filmmakers in their plaza.
"They offered me so many things, but nothing came of it... They only came and took my picture," she noted.
Ladbible claims that Disney has never publicly acknowledged that the renowned figure Mama Coco was inspired by Maria Salud Ramirez Caballero.
The Mexican grandmother was reportedly photographed in their neighborhood by a Pixar crew. According to her family (via Daily Mail), she even temporarily resided with them.
Caballero's family has been attempting to have her recognized as the inspiration for the character since the 2017 film came out, but they have been unsuccessful.
The anecdote is not genuine, according to Lee Unkrich, the director of "Coco's" He stated that the Mama Coco figure was created from their imagination and was not based on any real individual they had encountered, according to Remezcla.
Despite everything, fans still make the trip to her home to visit Mama Coco in person. According to South American news outlet Recreio, visitors went to Caballero's birthplace to meet the real-life Pixar celebrity.
People visited her home to see "the real-life Mama Coco." listen to her stories, and snap pictures with the Mexican grandma.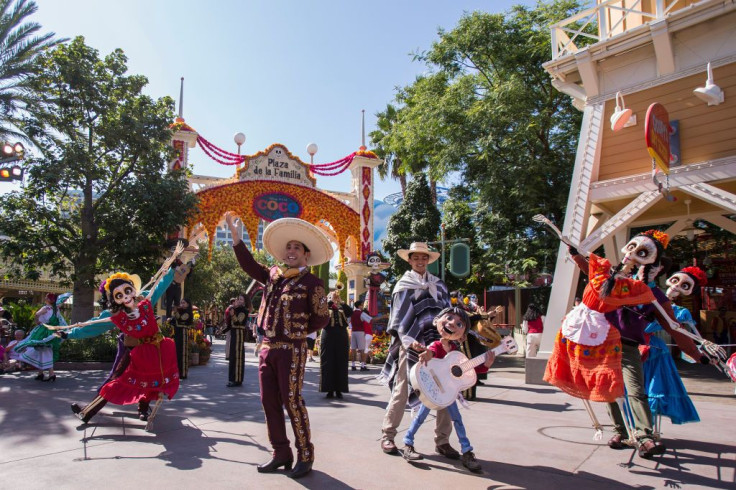 © 2023 Latin Times. All rights reserved. Do not reproduce without permission.