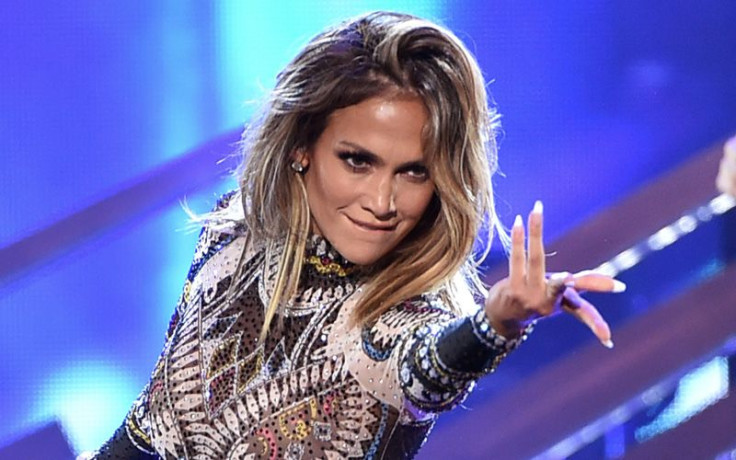 Jennifer Lopez took over the American Music Awards 2015 as host and did an incredible job. A night full of surprises that saw One Direction win "Artist of The Year" and Justin Bieber close out the night with a performance that left him all wet. Many stars were at the Microsoft Theatre in Los Angeles celebrating the best of contemporary music as fans chose who their favorites were. Celebrities that attended the event were Selena Gomez, Demi Lovato, Gigi Hadid, Nick Jonas, Fifth Harmony, Meghan Trainor, Alicia Silverstone, Paula Abdul and many more. Take a look at some the best and favorite moments from the AMAs 2015:
1. The moment JLo opened the night with a smashing performance that put many of the younger singers to shame. This is how a show is done!
2. The moment Nicki Minaj was seemingly hating on Jennifer Lopez shaking her booty to "Anaconda."
3. The moment Meghan Trainor and Charlie Puth made out on stage and completely shocked everyone because they were kissing for like a whole hour.
4. The moment One Direction took home the "Artist Of The Year" award and performed "Perfect."
5. The moment Demi Lovato completely rocked and show how "confident" she was with being herself.
6. The moment Nick Jonas performed his big hits.
7. The moment Jared Leto brought us all to tears with an emotional speech.
8. The moment Alanis Morissette and Demi Lovato got together to sing "You Oughta Know"
9. The moment JLo put us to shame at how beautiful she looked all night with her different outfit changes.
10. The moment there was a "Clueless" reunion and Cher and Elton actually ended up together.
11. The moment Pentatonix performed the "Star Wars" tribute.
12. The moment Selena Gomez performed "Same Old Love" and Justin Bieber was in the audience.
© 2023 Latin Times. All rights reserved. Do not reproduce without permission.