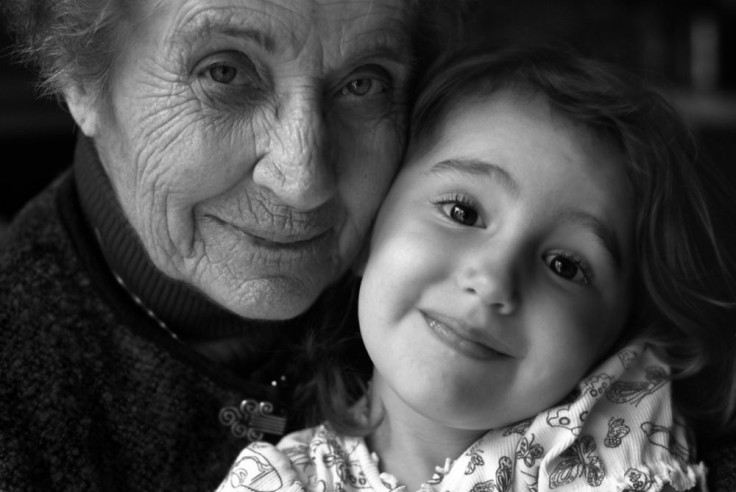 While their sons and daughters should technically celebrate grandmothers on Mother's Day, grandchildren can also take advantage of the holiday to show their grandmas how special and important they are. This year, Mother's Day falls on May 8 in the United States, and it is tradition to offer a gift, card or any sort of tribute towards mothers, grandmothers and/or maternal figures. In this case, we compiled a few quotes to sum up how wonderful our dad or moms' mom is. Whether it's in a card or over the pone, take a few minutes to share these with your grandmother because you're so lucky to have her!
"It's such a grand thing to be a mother of a mother — that's why the world calls her grandmother." – Author Unknown
"I loved their home. Everything smelled older, worn but safe; the food aroma had baked itself into the furniture." – Susan Strasberg
"A grandmother is a little bit parent, a little bit teacher, and a little bit best friend." – Author Unknown
"You do not really understand something unless you can explain it to your grandmother." – Proverb
"Grandmas are moms with lots of frosting." – Author Unknown
"If nothing is going well, call your grandmother." – Italian Proverb
"Grandmas hold our tiny hands for just a little while, but our hearts forever." – Author Unknown
"It is as grandmothers that our mothers come into the fullness of their grace." – Christopher Morley
"I think I'm a fan of people who were brave, my aunt, my grandmother, those are my heroes." – George Eads
"Grandmother — a wonderful mother with lots of practice." – Author Unknown
"A grandmother pretends she doesn't know who you are on Halloween." – Erma Bombeck
"If your baby is 'beautiful and perfect, never cries or fusses, sleeps on schedule and burps on demand, an angel all the time,' you're the grandma." – Teresa Bloomingdale
"Everyone needs to have access both to grandparents and grandchildren in order to be a full human being." – Margaret Mead
"I know what it is like to be brought up with unconditional love. In my life that came from my grandmother." – Andre Leon Talley
"Being a mother and grandmother is the best of the best in my life. My grandchildren multiply the joy my daughters bring me." – Alexandra Stoddard
© 2023 Latin Times. All rights reserved. Do not reproduce without permission.