A 16-year-old girl allegedly took her own life after her parents "forced" her to attend offline classes against her will in Andhra Pradesh, India on Wednesday, Feb. 16.
On Wednesday, the teenager, identified as Kondapalli Maneesha Anju, a first-year student of the Rajiv Gandhi University of Knowledge Technologies, reportedly locked herself inside her hostel room because she was upset after her parents coerced her to attend offline classes despite her wishes not to do so. When hostel officials broke down the locked room's door, they found the girl hanging from a noose tied to the ceiling fan, India Today reported.
Anju had been attending online cases since the academic year began. Recently, however, as the number of COVID-19 cases and the infection rate began to reduce in the state, the government relaxed the lockdown regulations. The officials of the teen's school recently informed students that they could either continue with online classes or start coming to college to attend face-to-face lectures.
Even though Anju wanted to continue her online classes, her parents insisted that she attend offline classes and brought her to attend college at Rajiv Gandhi University.
Anju, who was reportedly enraged by the situation, threw away her mobile phone in protest. However, her parents bought her a new phone the next day. Later, on Wednesday, some girls in her hostel noticed that her room was locked from inside and alerted college authorities, the New Indian Express reported.
Following the tragic incident, a case has been registered under Section 174 (suspicious death) of the Code of Criminal Procedure (CrPC).
In a similar but unrelated incident, a college student allegedly killed himself after his parents scolded him for not attending school in Lalapet, Telangana, India on Friday, Feb. 11, Latin Times reported.
The 20-year-old private college student, identified as M Manish, was reportedly harshly scolded by his parents for skipping classes and refusing to take his tertiary education seriously. An upset Manish subsequently locked himself inside his room and reportedly took his own life by hanging a noose from the ceiling as his parents slept.
"He is suspected to have hanged himself in the house on Friday night," Lalapet police said.
Following the incident, the Lalapet law enforcement registered a case into the death. The authorities also launched an investigation into the incident.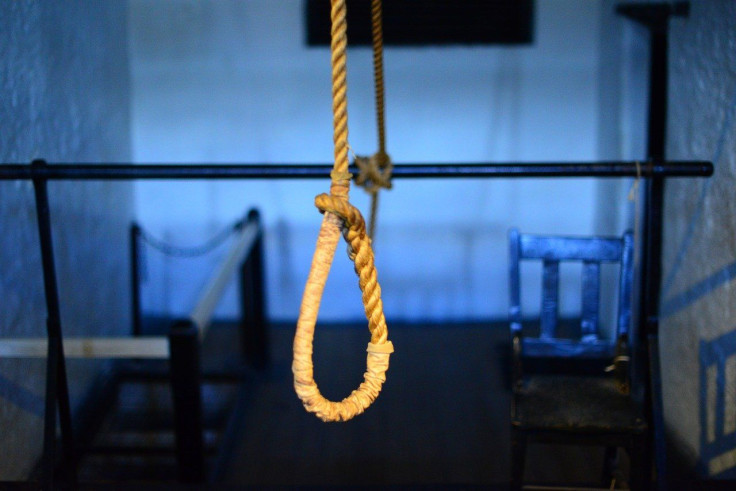 © 2023 Latin Times. All rights reserved. Do not reproduce without permission.