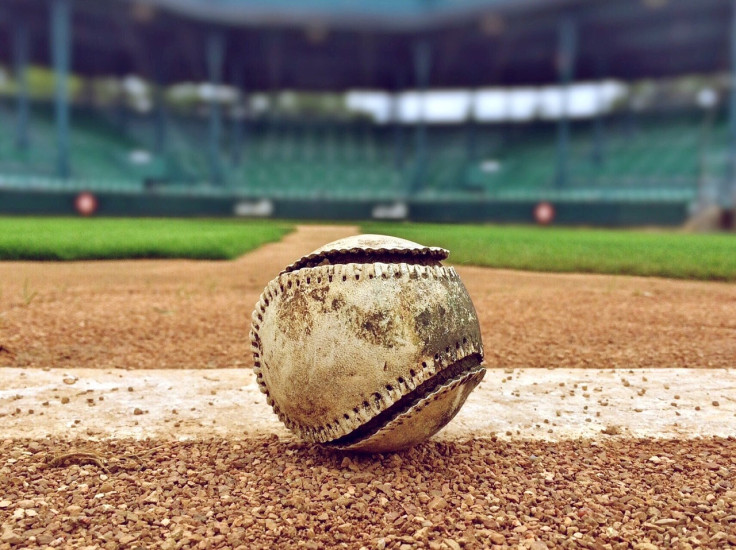 A Central Penn College baseball player has died after a makeshift dugout collapsed.
Nineteen-year-old Angel Mercado-Ocasio suffered a brain injury on Monday in Harrisburg, Pennsylvania.
He died Tuesday at Holy Spirit Hospital.
Mercado-Ocasio was dissembling a wooden dugout at a field that was built without the city's permission – Mercado-Ocasio, a coach and several others put the dugouts up and felt responsible to take them down.
"Our Central Penn College family is devastated by the loss of Angel," Central Penn President Linda Fedrizzi-Williams said in a statement. "As friends who have become family, we are mourning the heart-wrenching loss of one of our own, a promising young athlete who senselessly lost his life while helping others enjoy the sport he loved so much. No words can adequately express our anguish."
"Anytime someone passes, we lose a little bit of who we are. It hurts even more when it's one of our own," added Harrisburg Mayor Wanda Williams. "Angel was our son; a proud Harrisburg Cougar, and a stand-out, promising young athlete. He died helping others around the sport he loved. It's heart-wrenching. Angel embraced so many people and now we need to embrace his memory. We ask everyone in the community to pray for his family, his friends, and his teammates, as we get through this impossibly difficult time together. The City of Harrisburg would like to extend our sincere condolences and prayers to the family."
© 2023 Latin Times. All rights reserved. Do not reproduce without permission.