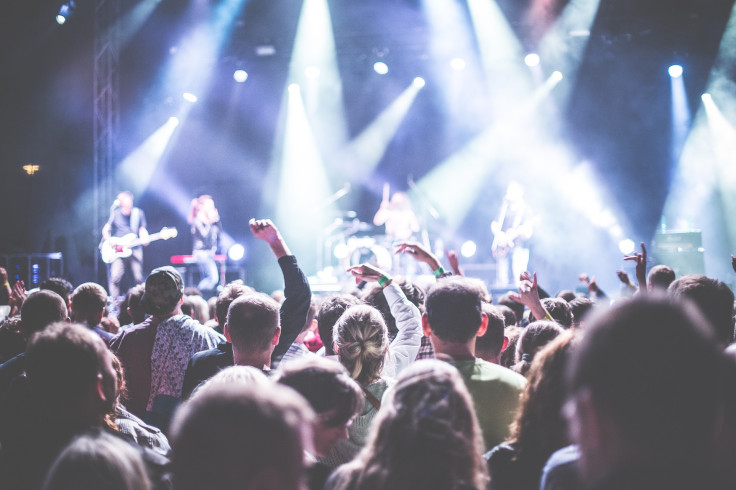 It has already been seen with artists like Bad Bunny and many others that Spanish music is growing immensely in popularity throughout the United States. His most recent album Un Verano Sin Ti, was the album of the summer in 2022, leading to a record breaking number of listeners, a huge national tour, and being the 2023 Coachella headliner, further opening up the US to the reggaeton style of Spanish music. So, what's in store for the summer of 2023?
This summer is different, as the amount of Spanish music listeners in the US is growing rapidly, expanding to a new demographic of not just Spanish speakers but non-Spanish speakers as well. Reggaeton is not the only type of Spanish music that can create hype and bring new listeners, and just within the past few months, artists such as Peso Pluma and Grupo Frontera have shown just that. Peso Pluma and Grupo Frontera have been on the rise, bringing another genre of Spanish music to Spanish and non-spanish speakers' ears in America.
Both artists sing a genre of music known as Regional Mexican, with a more traditional vibe than the popular reggaeton style heard by artists like Bad Bunny, J Balvin, or Karol G. This week, as seen on the Billboard Hot 100 (italicized?), "Ella baila sola" by Eslabon Armado and Peso Pluma reached #4 and "Un x100to" by Grupo Frontera featuring Bad Bunny reached #7. Overall, "Ella Baila Sola" has been in the charts now for 7 weeks, while "Un x100to" for 3 weeks rivaling popular English artists in the top #10 like Taylor Swift, The Weeknd, and SZA.
Yet how did these artists as well as Spanish music in general grow such a huge following so quickly with the non-Spanish speaking community? Social media applications such as Tiktok have been a major part in their success and growth, blowing up their music as they are used amongst different TikTok genres. Songs by Peso Plumo and Grupo Frontera along with other artists are being used in makeup tutorials, cooking recipes, "Day in My Life" videos, and other TikTok communities. And as a lot of the comments show on TikTok, many of the listeners and lovers of this genre don't speak or understand any Spanish at all, but love it just the same.
In a TikTok by user @anushh, her caption on the video says, "when I play Peso Pluma for my non Spanish speaking bae".
Many comments follow, agreeing and sharing their love for his music even if they don't understand his lyrics.
One user said, "Literally my mid western bf" (@itssjadee99), while another user said, "My Asian American bf put Peso Pluma on in the car and I was shook in the best way" (@sunniesideuup).
The creator of the TikTok then commented on her post saying, "Peso Pluma is for everyone" (@anushh on TikTok).
Another TikTok posted by the official Grupo Frontera TikTok account (@grupofrontera) shows them dancing to their viral song "Un x100to".
Just like Peso Pluma, similar comments followed with one user saying, "I don't understand the lyrics but..." followed by fire emojis (@leftyyyy).
These artists are creating a whole new community of Spanish music listeners, and it is great to see a new found appreciation for this type of music and more importantly for the Spanish language and culture.
Spanish music is not only bringing people together in social media, but in addition, there are a large number of national tours and festivals for Hispanic music artists coming up this summer. Both Grupo Frontera and Peso Plumo have a 2023 summer tour in America, with many dates being added as their popularity grows.
As for music festivals, Sueños in Chicago which is a Reggaeton festival is at the end of this month. The Durango Festival, which celebrates one of the many types of Regional Mexican music "duranguense" has different dates this summer in locations all across the US, and even in locations that are not known for having a large Hispanic population.
In addition, so many other individual artists and festivals are happening this summer that are recognizing the many Spanish music genres.
As the summer is almost in full swing, Spanish artists are showing American listeners that it is not necessary to know Spanish to enjoy Spanish music! And as the love for Spanish music continues to grow for many in America, it may be just what many of us need to bring each other together and relate in the love for good music.
© 2023 Latin Times. All rights reserved. Do not reproduce without permission.