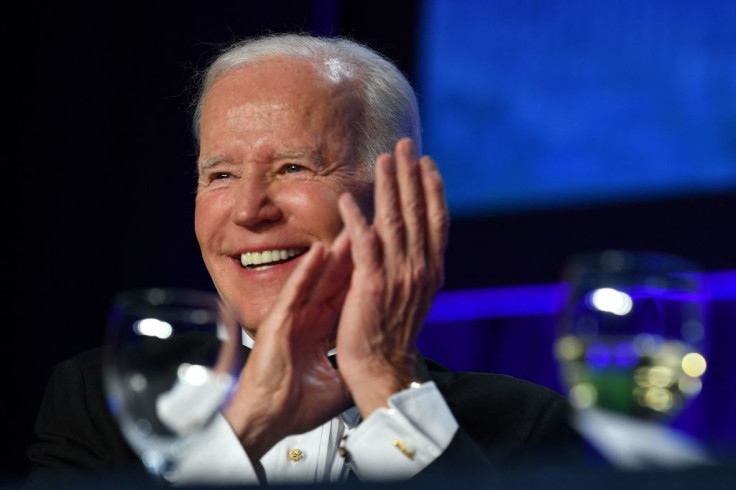 Democratic-leaning independent voters and Democrats seem to be more supportive of having President Joe Biden as their party's nominee in the 2024 Presidential election, as per a new poll.
Half of Democrats and Democratic-leaning independents questioned in the poll said that their party has a better chance of winning the election in 2024 with Biden as their nominee.
According to the NPR/PBS NewsHour/Marist poll that was released Wednesday, 45% said another candidate would improve their chances of winning in 2024.
The Hill reported that Biden's approval rating after his second State of the Union address (Feb. 7) is the highest it has been since March 2022.
Biden saw improvement among respondents from across the political spectrum. His approval among Democrats rose from 85% in January to 88%. His approval among independents rose from 32% to 36%.
This marks a major shift in public opinion, as Biden, 80, was underwater on the question related to the election in November 2022.
Marist noted that this change in perception comes as "Biden's approval rating among Americans, overall, has inched up after his State of the Union Address."
Even though Biden has said he intends to seek a second term in the White House, he is yet to launch a Presidential re-election campaign.
As for former President Donald Trump, a majority of Republicans and Republican-leaning independents questioned in the survey said that the party has a better chance of winning the election with someone other than Trump as their nominee.
As many as 54% of Republicans and Republican-leaning independents said the Grand Old Party has a better chance of winning in 2024 without Trump. Only 42% in the survey said that Trump would give Republicans an advantage in the election.
The poll, which was conducted Feb. 13-16, also indicated that Trump's favorability rating among those who identify or lean towards the Republican Party went down from 79% in November 2022 to 68% in February. It is his lowest level in Marist polling since before he won the Presidential election in 2016, reported Fox News.
Trump's election campaign has raised questions about his political durability. Experts have criticized his mid-November campaign launch, controversial actions and comments that he has made since declaring his candidacy.
After a lackluster performance by the GOP in the midterm elections, Trump was blamed for elevating polarizing Republican nominees who ended up losing in the general election.
© 2023 Latin Times. All rights reserved. Do not reproduce without permission.