A 22-year-old rapper is in police custody, reportedly a person of interest in connection with the Fourth of July mass shooting outside Chicago on Monday. It was also added that he had a history of making disturbing online posts.
He was identified as Robert E. "Bobby" Crimo III. He is also known as a performer named "Awake the Rapper."
The 22-year-old was taken into custody shortly after FBI agents paid his family home a visit in Highwood, Illinois. It was roughly a mile away from where the mass shooting took place in Highland Park.
A look at the IMDb page of the amateur rapper shows that he is also a singer, actor, songwriter and director from the Chicago area. Also shown on the page is that Crimo released one song in 2018 that was played millions of times.
"The hip hop phenom is mostly known for his hit song 'On My Mind' which was released on Oct. 8, 2018. The track has amassed millions of plays so far across online streaming platforms," the user-writing bio of the 22-year-old read.
Crimo drew attention after he posted a since-deleted video showing a drawing of someone who appeared to have been shot dead by the police.
The YouTube video also showed an image of a newspaper clipping about Lee Harvey Oswald, who shot and killed President John F. Kennedy, and another image that shows a drawing with blood spurting from a person's body.
A later frame shows police cars arriving as the shooter holds his hands up.
There was also another video showing Crimo wearing a black bicycle helmet, he says he is "like a sleepwalker … I know what I have to do."
Another video also showed the 22-year-old with other people cheering Donald Trump's presidential motorcade outside an airport on Jan. 2, 2021. Later, he flipped the phone's orientation, showing his face at the end of the video.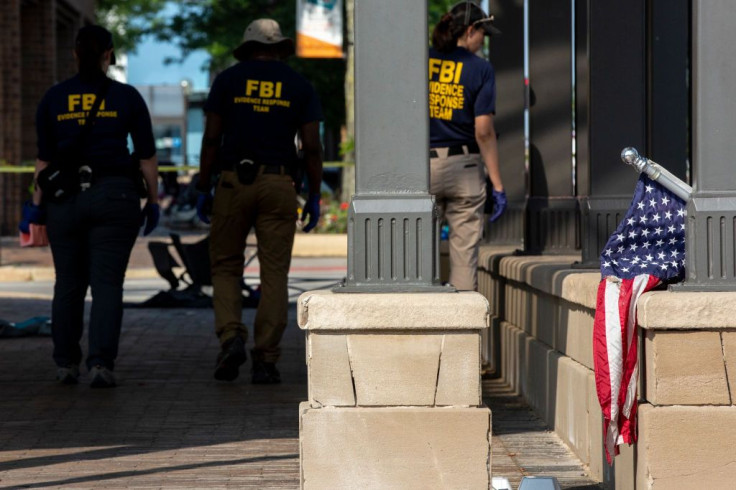 © 2023 Latin Times. All rights reserved. Do not reproduce without permission.