A 24-year-old baseball player was released by the New York Yankees after he reportedly scammed and stole from his teammates per reports.
The player was identified as Jake Sanford, a 2019 third-round pick. He was cut on Thursday, May 19, for allegedly stealing from his minor league teammates and also scamming people for money online, the Post reported.
The whole thing was uncovered after a team investigation found that Sanford was stealing from his teammates. Among the stuff he stole was equipment that he would later sell online, the NJ Advance Media reported.
It was added that the Western Kentucky product accepted money for the items but never delivered them to the buyers. Although it has yet to be confirmed, it appears Sanford's actions were a result of trying to settle gambling debts.
The Yankees did not provide additional details on the case of Sanford.
This development comes not long after another player, Ruben Rivera was also cut back in 2002 for stealing Derek Jeter's glove and bat and also trying to sell them.
At the time, the cousin of Mariano Rivera had just signed to return to the Yankees that spring.
Sanford was not considered an elite prospect, something that made it easier for the team to cut him. He split last season playing for Low-A Tampa and High-A Hudson Valley, and hit a combined 16 homers and finished with an OPS of .823.
He was drafted in 2019 and was given a signing bonus of $597,500. He made his pro debut in the 2019 season before the 2020 minor league season was canceled due to COVID-19.
Sanford ended up deactivating his Twitter account after he was released last week. The lefty-swinging Sanford has since signed with the Ottawa Titans in the Frontier League, an independent team.
His skillset is seen by some as similar to that of Gardner, who, like Sanford, was a third-round Yankees draft pick in 2005.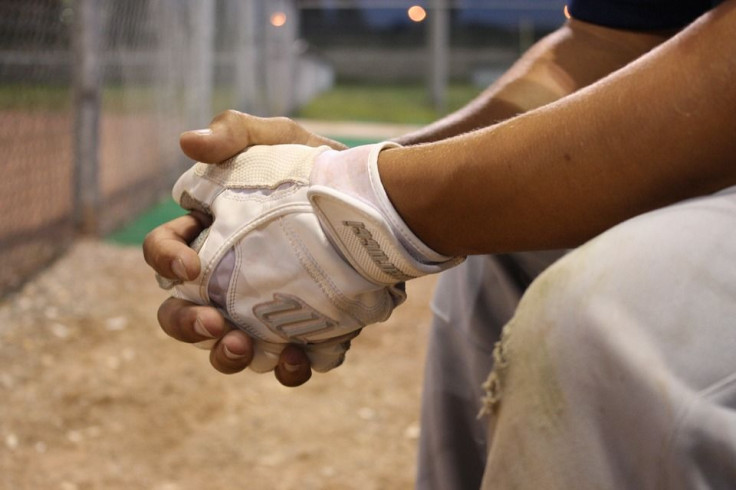 © 2023 Latin Times. All rights reserved. Do not reproduce without permission.