A 24-year-old model has reportedly been killed by a man who injected her with muriatic acid and then tried to hide her body by encasing her body in cement and then dumping this in the Nevada desert.
The glamor model was identified as Esmeralda Gonzalez. She was reportedly tied to a bedpost after which she was injected with pool cleaner by the suspect, Christopher Prestipino and his roommate Casanra Garrett per court documents.
The incident reportedly happened in May 2019. However, her remains were only found last October.
Concern about the whereabouts of the model grew after she was first reported as missing from her home in Las Vegas by her brother. He arrived to find the place ransacked.
Gonzalez, who had more than 300,000 followers on Instagram, was last seen walking around the neighborhood a day before her death. She was spotted wearing heels and lingerie asking for a ride.
On May 31, she was seen on CCTV trying to open the door to a home that was about a mile away from Prestipino's house.
"The occupants awoke and advised Esmeralda she was at the wrong house. Esmeralda's gait was unsteady and she appeared disoriented," prosecutors said in court documents.
After that, detectives received a tip about two months later that Gonzalez had been killed.
"Esmeralda was at Christopher's house, and he ended up getting her high on methamphetamine," an unnamed witness told Chief Deputy District Attorney Pamela Weckerly. "Christopher was not aware of Esmeralda's mental problems, and she started acting bizarre and speaking in the devil's tongue."
Further, it was added that Gonzalez punched Prestipino when the former was untied, also threatening to call the police and tell them that she had been given drugs.
It was reported that the accused had strangled and then poisoned the model. After that, the suspect allegedly tried to dispose of the body when he rented a U-haul truck and then moved her body to the desert entombed in concrete in a wooden box.
Aside from Prestipino and Garrett, also arrested was the former's girlfriend identified as Lisa Mort who was charged as an accessory to murder.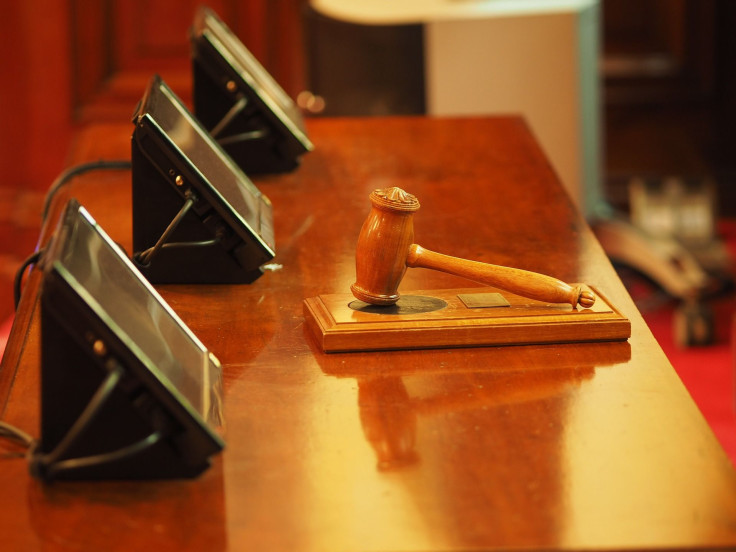 © 2023 Latin Times. All rights reserved. Do not reproduce without permission.