Egyptian archeologists have unearthed 27 coffins at an ancient pharaonic cemetery in Saqqara, the UNESCO world heritage site that is home to one of the oldest pyramids in the world. Found stacked in two burial shafts, the wooden coffins are about 2,500 years old.
The antiquities were discovered following an 11-meter Egyptian dig in the governate of Giza, south of Cairo. Studies suggest that the vibrantly painted wooden coffins, shrouds, and other artefacts recovered have remained tightly sealed since their burial more than 2,000 years ago.
"This new discovery is not the first in the Saqqara archeological area," said pharaonic archeologist Ahmed Abdel. "Archeological discoveries have increased over the past years which draw attention to this region. This prompted many archeological missions from many countries to work in this region, trying to probe the depths of this region and the treasures hidden inside it," he added.
Mohamed Abdel Hamid, vice president of the Egyptian Association for Tourism and Archeological Development, also said the unearthing of the sarcophagi was a testament to the architectural development of the Saqqara area, which is evident in King Djoser's collection. He also believes that the current excavation season will have a positive impact on tourism in Egypt, particularly in the areas of Giza, Saqqara, Luxor, and Aswan.
Meanwhile, Khaled Al-Anani of the Egyptian Ministry of Antiquities described the recent discovery as the largest of its kind in the region so far. He said the recent projects of the Ministry of Antiquities and the increase in archeological discoveries in the region would not have been possible without the support of the Egyptian government. He also pointed out the importance of resuming the work of at least 300 archeological missions from 25 countries after years of hiatus.
In March, Egypt reopened at the historic necropolis the Djoser's Step Pyramid, the first pyramid ever built in history, following a 14-year, $6.6-billion restoration process. There are currently 50 active Egyptian missions working at different sites throughout the country to uncover the secrets and treasures of the country's past.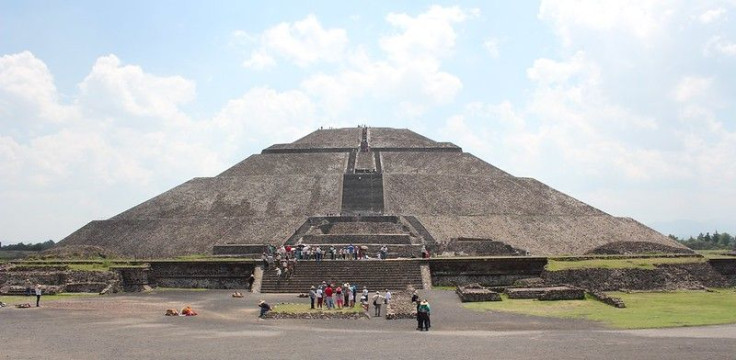 © 2023 Latin Times. All rights reserved. Do not reproduce without permission.