America's entrepreneurial spirit soared high during 2021. Statistics released by the U.S. Census Bureau indicates that a grand total of 5.4 million new business applications had been filed last year– breaking the record that was set in 2020 of 4.4 million. The surge in new business formation appears to be good news for the U.S economy since startups have typically been a significant component in economic recovery and innovation.
Having the perfect idea for a business is just the start; making it a reality is the harder part. Factors such as choosing the right entity for the business – and then proceeding to take the steps necessary to fulfill them– requires a generous amount of time, meticulous planning, and a great deal of legal knowledge. Regardless of if a business is a corporation, limited liability company (LLC), or partnership, it will require a significant amount of dedication from entrepreneurs in order to be successful.
Many owners opt to use business formation services– as they help to significantly decrease and simplify the workload. Business owners should consider the following factors when deciding on a comprehensive Business Formation Service.
Costs Involved
As a new business, the chances are that entrepreneurs are on a tight budget. However, as tempting as it might be, picking the cheapest option may not be the most cost-effective route. Some business formation services may very well provide the lowest pricing; however, there are often hidden costs and "optional add-ons" that are actually necessary. When these are taken into concentration, the overall cost could potentially end up being significantly more than that of the options with slightly higher price points.
Customer Service and Support
First-time entrepreneurs generally require greater support than seasoned business owners, especially if they do not have any prior knowledge of what starting a business entails. Entrepreneurs should therefore look at the different customer support channels available such as email, chat, or phone as well as extended support hours which can be exceptionally valuable. Ideally, a business formation service should provide prompt support and accurate responses.
Registered Agent Service
Registered agents are a federal requirement and act as the line of communication between the government and the business. This person or service will receive all important document deliveries– such as service of process– from the state government– they will then directly inform the owner of the receipt before proceeding to forward the documents to them. They play a crucial role since the state needs to have a reliable line of contact with the business at any time.
This may not be the first factor to come to mind when thinking of a business formation service; however, it is an important one that could save business owners a lot of trouble having to find a registered agent on their own.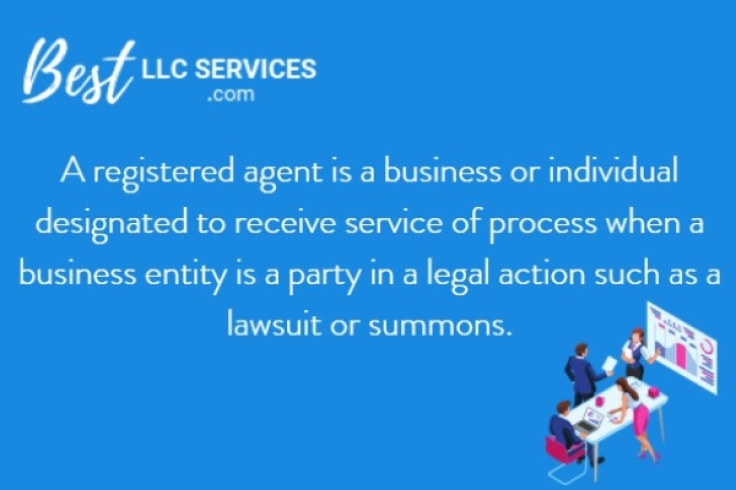 Benefits of a Business Formation Service
The process of starting a business can easily become overwhelming. Entrepreneurs often find themselves stressed and overworked trying to balance creating a business plan, finding the right investors for funding as well as verifying and ensuring compliance with state requirements. Reaching the final goal of registering a business and turning a profit takes a significant amount of steps. Professional business formation services help in this regard since they take a large amount of the weight off. A comprehensive service will utilize technology and expert support to help start, run, and grow a business– by providing benefits such as:
Reduces risk of errors– Highly automated systems and experienced experts reduce the risk of miscalculating and incorrect filing of vital documents and taxes.

Free or the additional inclusion of Registered Agent Service– This service takes away the hassle by appointing a registered agent that meets state requirements, adds the necessary protection, and keeps the administration work organized.

Helpful customer support– The processes and paperwork can often be tricky, and with so much information available, it can be overwhelming trying to identify what is relevant– customer support helps answer these questions in an easy-to-understand manner.

Peace of Mind– By leaving the process to professionals, entrepreneurs can have peace of mind in knowing that they have superior support.

Saves time– In the business world, time is money. By taking care of mundane tasks that can be time-consuming, business formation services allow entrepreneurs the freedom to ideate, network, and plan instead of having to be tasked with piles of paperwork.
Final Thoughts
When looking for the best business formation service to help form a limited liability company or corporation (S corp or C corp), entrepreneurs should first decide on what their individual needs are. Once this is done, they can then proceed to compare their needs to the offerings of the various services. By the end of the comparison, entrepreneurs should be able to choose which business formation service is the right fit for them and the company.
Thankfully, there are a plethora of online services that handle everything from the filing of paperwork to ensuring compliance-- the entire business formation process is taken care of. This, in turn, saves entrepreneurs money and time-- allowing them to focus on starting the business at a low cost.
© 2023 Latin Times. All rights reserved. Do not reproduce without permission.