Playboy model and TV host Afroditi Barba was recently caught with 35 packages of cocaine under her car seat, but her lawyer said that she is innocent and that she has been framed.
The 31-year-old, who has appeared on the second series of "Greece's Next Top Model," was stopped by cops during a routine traffic stop in Athens Saturday Police decided to search her car after they found the model's behavior suspicious. Then they found the drugs under the driver's seat. While her car was seized, she was taken to the Glyfada Police Station under suspicion of drug trafficking.
Her lawyer told To Vima that the model is innocent and had been framed by ''hostile parties'' to ruin her career. The lawyer claimed that many people wanted the model to be slapped with this kind of an accusation, and some people have been threatening to destroy her and her child's lives.
Police issued a statement regarding the matter, and said, ''After signaling the driver to stop, she seemed very worried and panicked. Her behavior was deemed particularly suspicious, so we decided to search the vehicle."
While the cops were searching the vehicle, the driver called an unknown person and seemed confused and worried. When police asked her if she had anything illegal in the vehicle, she answered in the negative. But under the driver's seat, cops found a plastic bag containing 35 nylon packages.
Barba's mother, who was not named, said that her daughter was set up, The Sun reported. The mother said, ''She has never even used it (cocaine). She is the mother of a small child and would not knowingly get involved in such a situation.''
In a separate case, actress Jodi Gordon's former boyfriend Warren Ginsberg, a Sydney socialite and real estate agent, was charged with possessing cocaine earlier this month. The 33-year-old was spotted by cops patrolling the Bondi Beach area on Aug. 14. While patrolling, he was arrested after allegedly finding him in possession of cocaine, reported Daily Mail. He will face the Waverley Local Court on Sept. 14.
Ginsberg and the actress enjoyed a brief romance in 2016.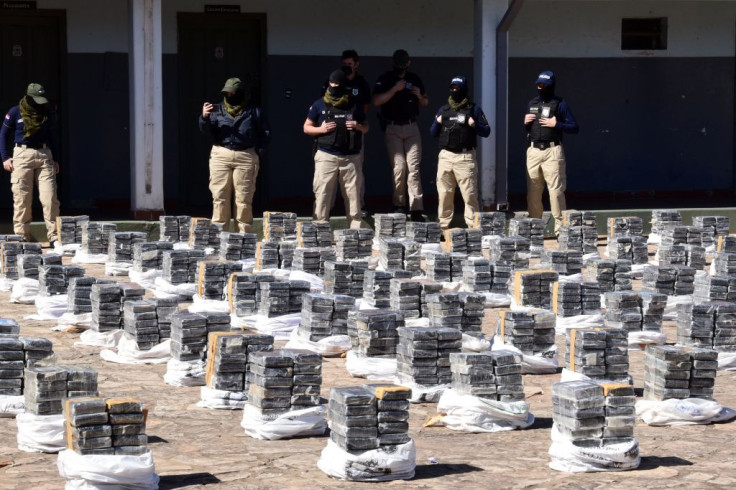 © 2023 Latin Times. All rights reserved. Do not reproduce without permission.