A 4-year-old boy has been reported dead after he flew off an allegedly stolen motorized scooter that his father crashed in New York City on Sunday, Aug. 14.
The victim, identified as 4-year-old, Mario Rosario Jr., was reportedly riding a stolen two-wheeled scooter with his father Mario Rosario Sr., 24, heading south on Bailey Avenue on Sunday, Aug. 14. However, the vehicle collided with a 2022 white Toyota Camry near W. 193rd St. at about 9:20 p.m. The force from the crash sent the scooter flying to the adjacent sidewalk.
The 4-year-old, Mario Rosario Jr., who wasn't wearing a helmet, suffered severe head trauma in the accident. Even though medics immediately rushed the boy to St. Barnabas Hospital for treatment, he was pronounced dead at around 10:15 p.m. later that day. The victim's father was taken to the same hospital with minor injuries. The Toyota's driver, William Baez, 51, was not hurt, NBC News reported.
The accident reportedly happened while Baez and his son were heading home. The driver was trying to turn left onto W. 193rd Street as the victim's father was trying to move past the car.
"I have that image stuck in my head, seeing the child lying there," Baez's brother-in-law, who rushed to the scene, said. "They were trying to revive [the boy]. The father was very upset, crying, banging on the car."
Following the incident, Rosario has been charged with endangering the welfare of a child and criminal possession of the stolen property. Meanwhile, Baez has been charged with an aggravated unlicensed operator, Daily News reported.
The scooter, a 2022 Fly Wing, was reported stolen from a 19-year-old man in Queens early on Aug. 4. According to officers, while the owner was riding near Queens Blvd. and Jacobus St. in Elmhurst on Aug. 4, he was confronted by five men who threatened that they would shoot or stab him if he didn't surrender his ride.
There have been no arrests in connection with the incident. However, it remains unclear if Rosario was suspected of the robbery.
The victim's grief-stricken loved ones set up a small memorial of candles outside his home on Monday.
"He was the brightest little kid," said a woman who stopped by the memorial with a small boy "That was his best friend."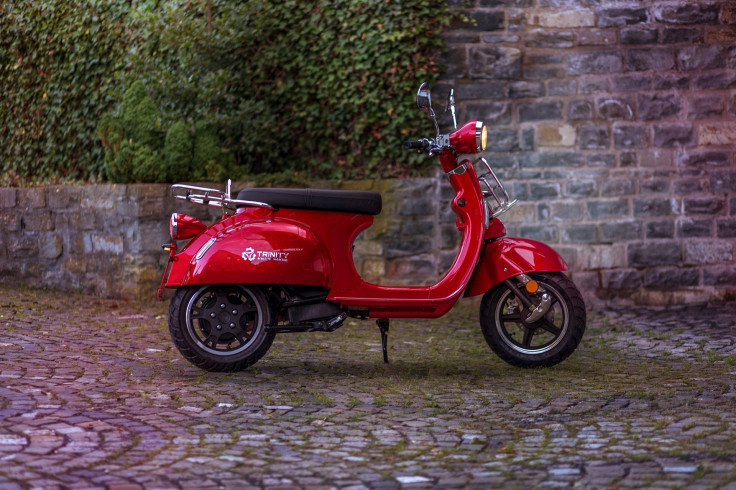 © 2023 Latin Times. All rights reserved. Do not reproduce without permission.