A Missouri man has pleaded guilty to the second-degree murder of a 4-year-old child who he and his wife killed while performing a "religious-type episode" to exorcise a "demon."
Ethan Mast, 36, whose other charges include first-degree murder, abuse of a child, child endangerment, assault, and armed criminal action in the death of 4-year-old child Jessica Mast in 2020, has pleaded guilty in Benton County, Missouri, on Tuesday, Feb. 22, in exchange for reduced charges of second-degree murder and felony assault, Law & Crime reported.
On Dec. 20, 2020, the 4-year-old girl, who had been severely beaten and dunked in an icy pond as part of what appeared to be a "religious-type episode" to remove a "demon," was found dead by police officers.
When the authorities responded to a 911 call from James Mast, the victim's father, the police found the four-year-old girl laying on the floor next to a set of bunkbeds wrapped in a pink blanket. When they removed the blanket, they observed severe purple bruising from the child's neck to her feet on both the front and back sides.
The first responders also observed open wounds on the back of the toddler's legs that appeared to be from blisters rupturing. There was also vomit near the victim's head and bruising that looked like signature belt marks all over the victim's body, KSHB 41 News reported.
Within a week after the incident, Ethan Mast and 21-year-old Kourtney Aumen were charged in connection with the abuse incident. Meanwhile, the girl's parents, 29-year-old Mary Mast and 28-year-old James Mast, were also charged in connection to the case with a felony child endangerment resulting in death rap, along with other charges.
Mast and Aumen reportedly abused the children of their neighbors, James and Mary Mast, for a month in late 2020 by hitting the children with a wooden spoon and submerging 4-year-old Jessica in a pond during the winter at their home outside of Cole Camp.
The defendants stated that Aumen led the abuse, claiming she wanted to keep a "demon" from possessing the girl. According to the victim's parents, Aumen and Mast would unplug security cameras around the house to abuse the couple and their children.
Ethan Mast is not believed to be related to the victim's parents. However, they attend the same church.
If the judge approves the plea deal, Mast could face a life sentence, with a maximum of 30 years. A sentencing hearing has yet to be set.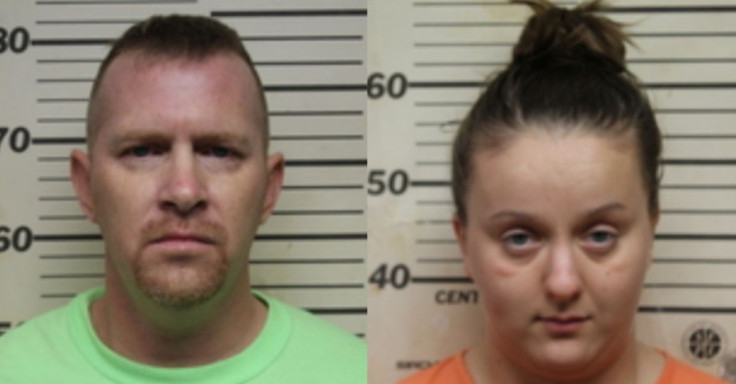 © 2023 Latin Times. All rights reserved. Do not reproduce without permission.