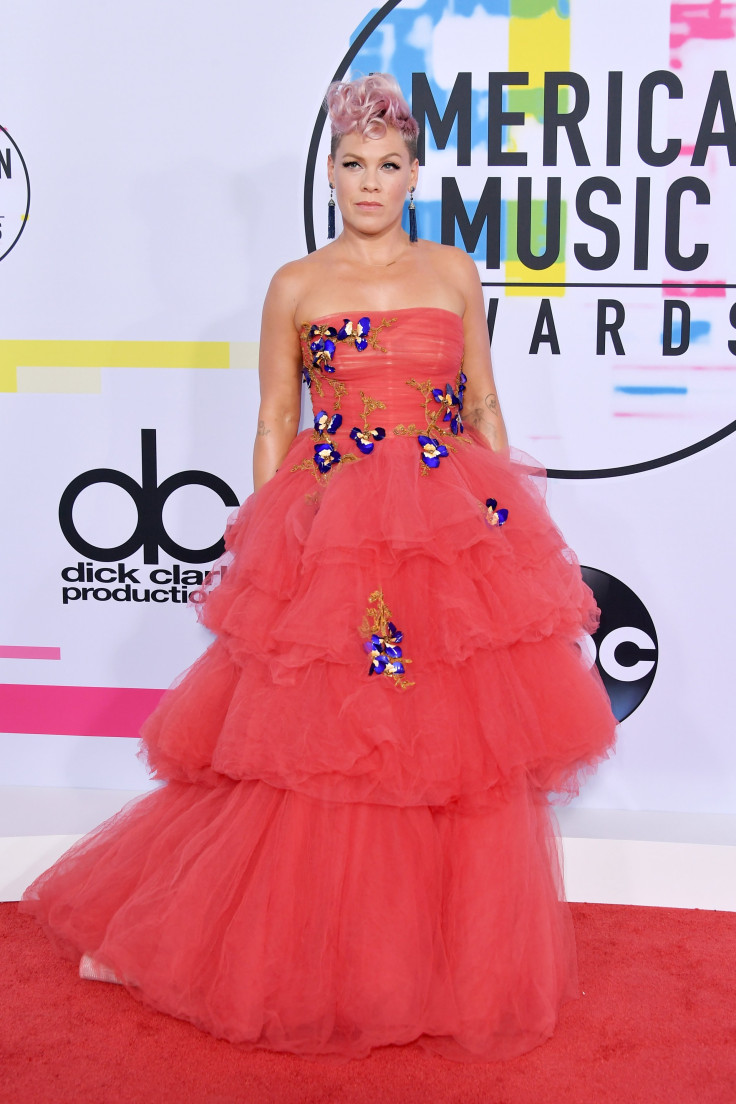 The 50th Annual American Music Awards were held on November 20, 2022, at the Microsoft Theater in Los Angeles, recognizing the most popular artists and music within the eligibility period of September 24, 2021, through September 22, 2022. Wayne Brady hosted the show, Produced by Dick Clark Productions, which aired live on ABC Sunday night.
The star-studded event celebrated the year's best music and performances, as voted on by fans. Puerto Rican rapper Bad Bunny topped the list of nominees this year with the most nods, with eight nominations, including his first-ever for artist of the year. He ended up taking home two awards – for favorite male Latin artist and favorite Latin album, for "Un Verano Sin Ti." Taylor Swift owned the night, winning in all six categories for which she was nominated, including the night's top honor, artist of the year. The wins credited Swift as the most decorated artist in AMAs history, with 40 career wins.
The Awards ceremony featured many stunning red carpet looks, wins and snubs; the AMAs also gave fans many iconic performances such as Stevie Wonder and Charlie Puth's Lionel Richie tribute, to Pink dominating the show with two dazzling performances. Other performers who took the AMA stage included Dove Cameron, Lil Baby, Bebe Rexha, Carrie Underwood, Imagine Dragons, Anitta and others.
Here are 5 of our favorite performances of the night:
1. Pink, 'Never Gonna Not Dance Again'
Pink opened the 2022 American Music Awards with a dazzling debut of her new song, "Never Gonna Not Dance Again," with a neon - funky disco rollerskate performance. She showed up at the Microsoft Theater in sparkly sequence, and a fluffy cotton-candy inspired jacket along with a pack of skating back-up dancers after a pre-taped outdoor LA performance. The disco aesthetic stage featured a colorfully painted backdrop and pops of pyro to pair with the playful carefree song.
2. Stevie Wonder and Charlie Puth, 'Three Times a Lady,' 'Easy,' 'All Night Long,' Say You, Say Me,' 'Jesus Is Love,' 'We Are the World'
17-time AMA winner Lionel Richie, was honored with the Icon Award for his career contributions to the music industry. Charlie Puth, Stevie Wonder and other artists gave a charming and heartfelt tribute performance for Richie who possesses a bottomless catalog of songs. Stevie Wonder and Charlie Puth performed a medley of Lionel Richie hits in honor of this year's Icon recipient as they bounced back in a "Lionel Richie tennis match of copyrighted material," as Puth called it, allowing for plenty of snippets.
With pianos facing each other, both Wonder and Puth swapped between Richie and Commodores classics, including "Three Times a Lady" (Wonder), "Easy" (Puth), "Jesus Is Love" (Wonder) and "Say You, Say Me" (Puth). Wonder also performed "We Are the World," which Richie co-wrote, birthed after the 1985 AMAs. Which then led to the natural segway into the anthem with contributions from Ari Lennox, Smokey Robinson, Melissa Etheridge, Yola and others singers. A very grateful Richie hopped onto the stage to hug and backslap his tribute chorus.
3. Carrie Underwood, 'Crazy Angels'
Carrie went above and beyond for her elevated and jaw-dropping performance of her new track "Crazy Angels." Carrie Underwood took to the air, flying high above the audience in a sphere made of metal bars for an acrobatic showcase. The aerialist owned the stage before she even got to it, and delivered one of the most memorable and showstopping numbers of the night. She rocked the "Denim and Rhinestones" anthem in her barefoot sparkling bodysuit flying above the crowd.
4. Anitta and Missy Elliott, 'Envolver' and 'Lobby'
Anitta, favorite female Latin artist recipient, prowled the stage in a sexy and seductive performance of her smash hit "Envolver." The Brazilian singer sang in Spanish before switching to English for her summer hit collab "Lobby" with the legend Missy Elliot. Missy always making a grand entrance, appeared in funky sunglasses paired with a sparkly suit and silver sneakers. The two icons hugged and rocked the stage.
5. Pink, 'Hopelessly Devoted to You'
Pink makes the list again as she not only rocked the show opener with "Never Gonna Not Dance Again," but with her return to the stage for the emotional tribute to the late Olivia Newton-John. Although the two have very unique distinct styles of music, Pink gave a stunning performance in honor of Newton, that worked beautifully. You can see Pink's admiration of Newton-John as she passionately hit every note with her expressive vocals. Pink performed an emotional rendition of "Hopelessly Devoted to You," the Grease ballad made iconic by Newton-John in the 1978 film. Photos of Newton-John, who died in August at the age of 73, were displayed onstage throughout the performance.
© 2023 Latin Times. All rights reserved. Do not reproduce without permission.