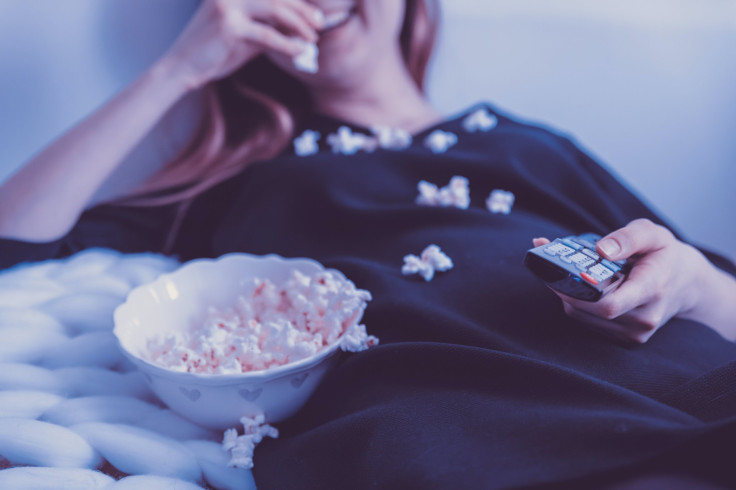 Although the wage gap is still affecting Latinas in every single job, diversity and inclusivity are being taken more seriously. As times continue to evolve, we're starting to see more representation of marginalized groups on screen.
For decades, the media and entertainment industry have kept the starring and highest-paid roles to white actresses, while women of color were cast to portray the uneducated, poor, and criminal roles. Now, directors have opened their minds and the doors to produce compelling stories about black people, non-stereotypical Hispanics, the LGBTQ+ community, and more.
While the inclusion of diverse stories is important, it's also necessary to see more Latinas playing the lead characters and other major roles on screen. It's important to showcase a strong and positive representation of the many things they can do, in order to show the younger generation which role models to look up to and characters to be inspired by.
CanelaTV, a platform that offers hundreds of binge-worthy TV series and movies, shared with Latin Times five films and shows to empower every Latina:
Chavela (2017): Centered around never-before-seen interview footage of Mexican singer and actress Chavela Vargas shot 20 years before her death in 2012 and guided by the stories in Chavelas songs, and the myths and tales others have told about her – as well as those she used to spread about herself – the film weaves an arresting portrait of a woman who dared to dress, speak, sing, and dream her unique life into being.
Bellas de Noche (2016): They were the Queens of the Night in Mexico in the 1970s and 1980s. The names of the great vedettes illuminated the streets of Mexico City from the canopies of the big nightclubs, cabarets, and theaters. But time passed and the nightlife changed in Mexico. New types of entertainment replaced them and the vedettes seemed to have been forgotten. An honest portrait of five women who spend the night looking for other possibilities of beauty, while discovering the passing of time, the lost youth, the mirage that is fame and the opportunity for happiness.
La Ronca de Oro (2014): La Ronca de Oro is the story of Helena Vargas, a woman who wanted to be free in a terribly macho era (1950's), where women had more duties than rights and were condemned to be mothers and wives only, found in singing rancheras a way to express her deep desire for freedom, overcoming all the obstacles of a prejudiced society, starting with her family.
Maria Montez La Reina de Technicolor (2014): The story of Maria Montez, an exotic and glamorous Dominican actress who achieved fame and popularity in Hollywood and Europe until her untimely death in 1951.
Hermanitas Calle (2015): Colombian show based on the life of Colombian singers, Las Hermanitas Calle. The story highlights two sisters who give their all for their family, their artistic career, and a musical genre that floods fame and glory but takes away part of their childhood and youth. Nelly and Fabiola Calle hold on to their voices to popularize Carrilera music, a genre that was despised by radio stations and record labels.
Canela.TV is accessible free of charge at any time and place. It is available for download on the App Store, Google Play, Roku, Apple TV, Android TV, Amazon Fire TV.
© 2023 Latin Times. All rights reserved. Do not reproduce without permission.