Five former Memphis police officers have been charged with second-degree murder and other crimes in the arrest and death of Tyre Nichols, a Black motorist who died three days after a confrontation with the officers during a traffic stop, reports cbc.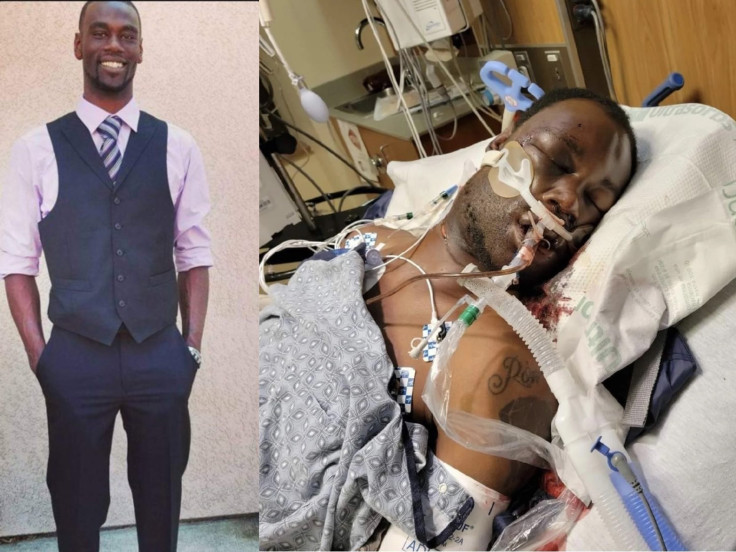 Read : 5 Memphis Police Officers Fired Over Death Of Tyre Nichols
Tadarrius Bean, Demetrius Haley, Desmond Mills, Jr., Emmitt Martin III, and Justin Smith were all in custody, according to online records from the Shelby County Sheriff's Office. Second-degree murder, aggravated assault, aggravated kidnapping, governmental misconduct, and official oppression are all charges against the five.
"While each of the five individuals played a different role in the incident in question, the actions of all of them resulted in the death of Tyre Nichols, and they are all responsible," Shelby County District Attorney Steve Mulroy stated during a news conference Thursday.
Police video from the traffic stop, in which Nichols' family and attorneys claim the 29-year-old father and FedEx employee was brutally beaten for three minutes, will be publicly disclosed on Friday, according to Mulroy.
Smith, Bean, or Haley's attorneys are not listed in court documents. William Massey, Martin's attorney, acknowledged that his client had surrendered. He declared that Mills would enter a not guilty plea, as did Mills' attorney Blake Ballin.
"No one out there that night intended for Tyre Nichols to die," Massey said.
Both lawyers said they had not seen the video.
"We are in the dark about many things, just like the general public is," Ballin said.
According to Tennessee law, a second-degree murderer faces a sentence of 15 to 60 years in prison.
At the White House, U.S. President Joe Biden said Nichols' family and the city of Memphis deserve "a swift, full and transparent investigation."
"Public trust is the foundation of public safety, and there are still too many places in America today where the bonds of trust are frayed or broken," Biden said in a statement, cbc reports.
When footage of Nichols' violent arrest is made public, the Memphis police chief has labeled the five officers involved "heinous, reckless, and inhumane," and he has pleaded with local citizens to demonstrate peacefully.
Two fire department workers were also removed from duty over the Nichols' arrest.
The family's lawyer, Ben Crump, claimed that the police video the family saw showed Nichols was shocked, pepper-sprayed, and restrained when he was stopped for a traffic violation close to his home. After photographing the sunset in a suburban park, he was on his way home.
The defense team claimed that the three-minute pounding Nichols received from the police was "savage" and compared to the historic Rodney King beating by Los Angeles police in 1991.
Family members claim that Nichols' heart attack and kidney failure were caused by the cops. Authorities have only said Nichols experienced a medical emergency.
"This is not just a professional failing. This is a failing of basic humanity toward another individual," Memphis Police Director Cerelyn "CJ" Davis said in a video statement that was released late Wednesday on social media. Davis said she anticipates a response from the neighborhood when the public is seen the footage of the arrest. "I expect our citizens to exercise their First Amendment right to protest, to demand actions and results, but we need to ensure our community is safe in this process," she said. "None of this is a calling card for inciting violence or destruction on our community or against our citizens."
"It is my intent, as a proactive measure, to ensure that a complete and independent review is conducted on all of the Memphis Police Department's specialized units and the commitment of my executive leadership to ensure that policies and procedures are adhered to in our daily encounters with the citizens we are sworn to serve," she said.
© 2023 Latin Times. All rights reserved. Do not reproduce without permission.