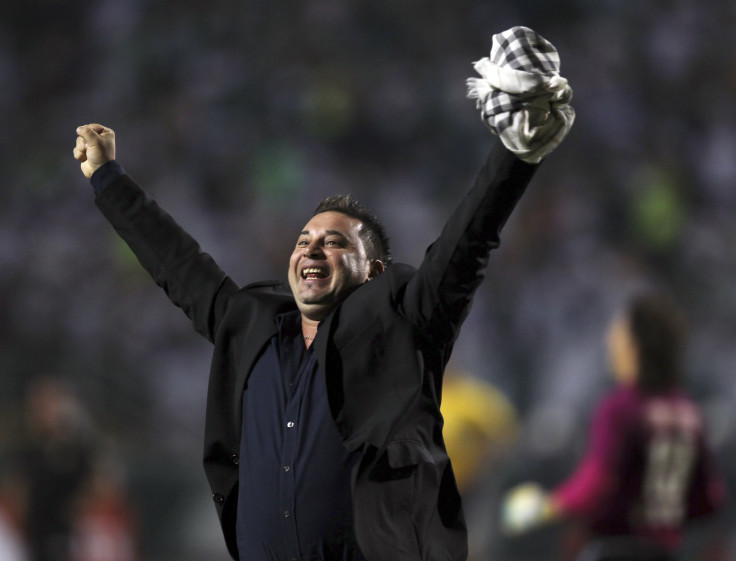 The Monterrey Rayados made a major move on Monday when they announced the hiring of new head coach, Antonio Mohamed. The team parted ways with former coach Carlos Barra on Saturday after losing to Puebla 2-0. The Rayados have fallen off the radar in Liga MX after making the semifinals of the Apertura 2014 last year.
The team has struggled mightily on the new Clausura 2015 season and currently find themselves in 17th place in the table. They have only one win through their first six matches of 2015. After adding Colombian stars Edwin Cardona, Alexander Mejia, and Yimmi Chara, Monterrey was expected to advance to the Clausura final later this summer but have been nothing but a disappointment so far.
The team's brass knew they needed to make a move and Mohammed had been clamoring for weeks that he wanted to return to Mexico to coach in Liga MX. Thus far, his hiring has been brought with praise from Rayados fans and the Mexican press on social media. Here are five things you should know about the Monterrey Rayados new coach:
1. Mohamed hails from Buenos Aires, Argentina where he was a member of the Argentinian national team from 1988 -1991 where he played alongside the great Diego Maradona.
2. Mohamed is no stranger of C.F. Monterrey. The Argentine star played two seasons with the team from 1998 to 2000.
3. With his announcement on Monday, Mohamed has now managed eight Liga MX clubs. Zacatepec, Morelia, Queretaro, Chiapas, Veracruz, Tijuana, America, and Monterrey.
4. Mohamed is not technically a Latino. Despite being born and raised in Argentina, he is of Lebanese, Syrian and Croatian descent. His nickname is "Turco" because that is what Arabs who immigrated to Argentina were called.
5. Mohammed was fired from Club America in December after winning the 2014 Apertura final against Tigres.
© 2023 Latin Times. All rights reserved. Do not reproduce without permission.