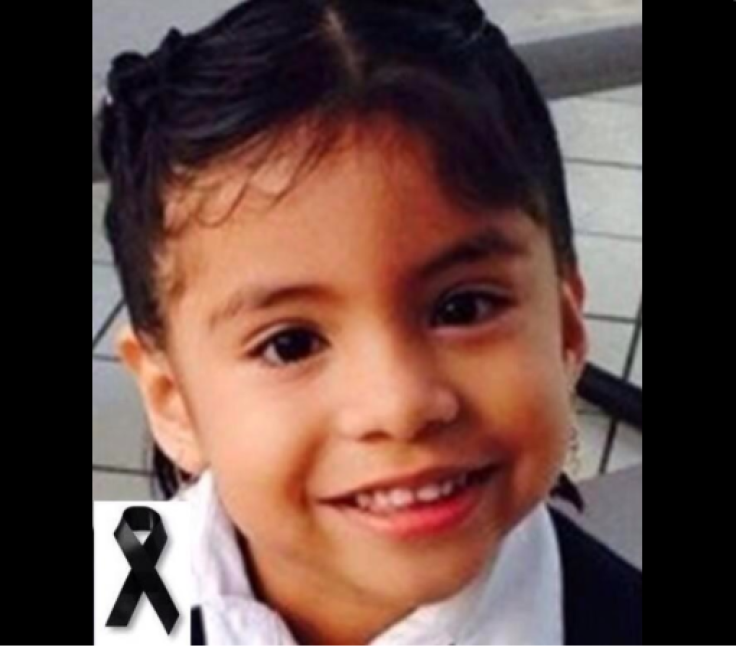 Two months ago, 5 year-old Karime and her aunt were kidnapped on their way back from school in Coatzacoalcos, Veracruz. According to Mónica Reyes's two sons, they were taken in a taxi and haven't seen them since. Evidently at first, the family wanted to keep a low profile in order to negotiate with the kidnappers but after they hadn't received any phone calls, Karime's parents resorted to an open campaign, asking going on interviews on TV and radio stations and protesting in the streets asking the criminals to free their daughter.
Unfortunately, Karime's parents' worst fears came true when they found out they had found their daughter's body in an abandoned lot. Journalist Diana Montaño, heard Mónica Reyes was already in prison for being involved in the kidnapping as one of the kidnappers was her lover. This could possibly explain why Reyes' two sons weren't taken. As this horrendous rumor spread, the attorney stated: "Mrs. Mónica Teodora Reyes Baruch was directly involved in the kidnapping of her niece with three other individuals who have been identified. One of them, José Armando Salinas Linares is now facing a criminal judge and the other two are Felipe Sosa and Miguel Ángel Lemarroy Gutiérrez.
Many others have come out to defend Mónica's reputation and dignity, who was also murdered later on. The funeral services were held separately last Friday, which made the tension within the family more apparent, although authorities haven't confirmed the verdict of the investigation, claiming the governor is somewhat busy with his campaign. In the meantime, the town united in protest to demand the government to stop impunity, corruption and insecurity.
© 2023 Latin Times. All rights reserved. Do not reproduce without permission.