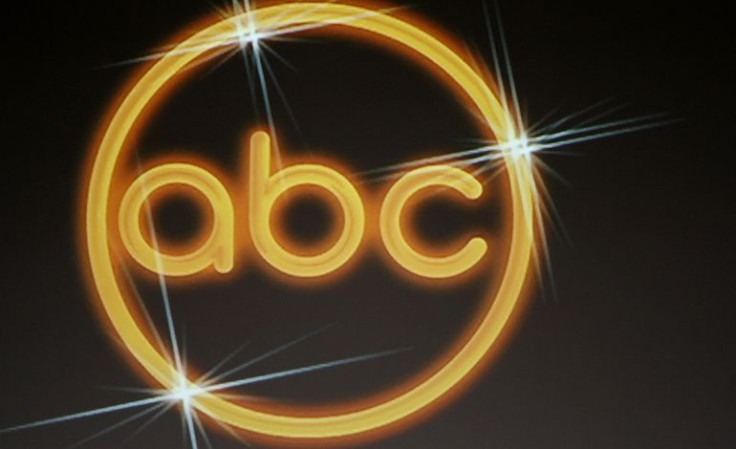 ABC has officially revealed its TV schedule for fall 2016 and it includes a couple of major changes, reported Entertainment Weekly.
First up, you will notice that "Scandal" is not on the list of fall premieres on ABC. Don't worry, the show has been renewed and will return but it will likely arrive during the mid-season, which means sometime in early 2017. The reason for the delay is said to be due to Kerry Washington's pregnancy. In its place is the new Shondaland series "Notorious" starring Piper Perabo, according to Hypable.
Furthermore, "Marvel's Agents of S.H.I.E.L.D." has been moved from the 9 p.m. slot to 10 p.m. on Tuesdays. The benefits of this move are so the show can go a little darker and take some risks.
Check out ABC's complete 2016 schedule below:
Monday:
8:00 p.m. - "Dancing with the Stars"
10:00 p.m. - "Conviction" (new series) - The synopsis for "Conviction reads: "A brilliant young attorney (Hayley Atwell), who is also the daughter of a former U.S. president, is blackmailed to head up LA's new Conviction Integrity Unit. She and her team investigate cases where people may have been wrongly convicted." The series also stars Emily Kinney, Fode Bangoura and Merrin Dungey.
Tuesday:
8:00 p.m. - "The Middle" (new time and day)
8:30 p.m. - "American Housewife" (new series) - "American Housewife" will follow Katy Mixon as Katie Otto, a confident, unapologetic wife and mother of three, raises her flawed family in the wealthy town of Westport, Connecticut, filled with "perfect" mommies and their "perfect" offspring. The series also stars Diedrich Bader as Jeff Otto, Johnny Sequoyah as Taylor, Daniel DiMaggio as Harrison, Julia Butters as Anna-Kat, Carly Hughes as Angela and Ali Wong as Doris.
9:00 p.m. - "Fresh Off the Boat"
9:30 p.m. - "The Real O'Neals" (new time)
10:00 p.m. - "Marvel's Agents Of S.H.I.E.L.D." (new time)
Wednesday:
8:00 p.m. - "The Goldbergs"
8:30 p.m. - "Speechless" (new series) - The series follows the DiMeo family, and their own unique personality: a take charge mother with a outlandish but no-holds barred attitude, a husband who seems to be smarter than he thinks, a no-nonsense athletic daughter, a middle child who is the "brains" in the family, and their teenage son with special needs. The series stars Minnie Driver, John Ross, Kyla Kenedy, Mason Cook, Micah Fowler and Cedric Yarbrough.
9:00 p.m. - "Modern Family"
9:30 p.m. - "black-ish"
10:00 p.m. - "Designated Survivor" (new series) - The synopsis for "Designated Survivor" reads: "On the night of the State of the Union, an explosion claims the lives of President and all present members of the Cabinet. Secretary of Housing and Urban Development Tom Kirkman (Kiefer Sutherland), who was named the designated survivor, is immediately sworn in and struggles to prevent America from falling into chaos, unaware that the attack is only the beginning of what is to come." The series stars Sutherland, Maggie Q, Kal Penn, Natascha McElhone, Italia Ricci and Adan Canto.
Thursday:
8:00 p.m. - "Grey's Anatomy"
9:00 p.m. - "Notorious" (new series) - "Notorious" follows the professional and personal relationship between a charismatic attorney and a powerhouse television producer as they attempt to control the media, the justice system, and ultimately - each other. The series will star Piper Perabo, Aimee Teegarden, Kevin Zegers, Dilshad Vadsaria, Daniel Sunjata and J. August Richards.
10:00 p.m. - "How to Get Away with Murder"
Friday:
8:00 p.m. - "Last Man Standing"
8:30 p.m. - "Dr. Ken"
9:00 p.m. - "Shark Tank"
10:00 p.m. - "20/20"
Saturday:
8:00 p.m. - "Saturday Night Football"
Sunday:
7:00 p.m. - "America's Funniest Home Videos"
8:00 p.m. - "Once Upon a Time"
9:00 p.m. - "Secrets and Lies"
10:00 p.m. - "Quantico"
You will notice a few shows missing from this last as the network announced last week that "Castle," "Nashville," Marvel's "Agent Carter" and "The Muppets" were canceled.
© 2023 Latin Times. All rights reserved. Do not reproduce without permission.