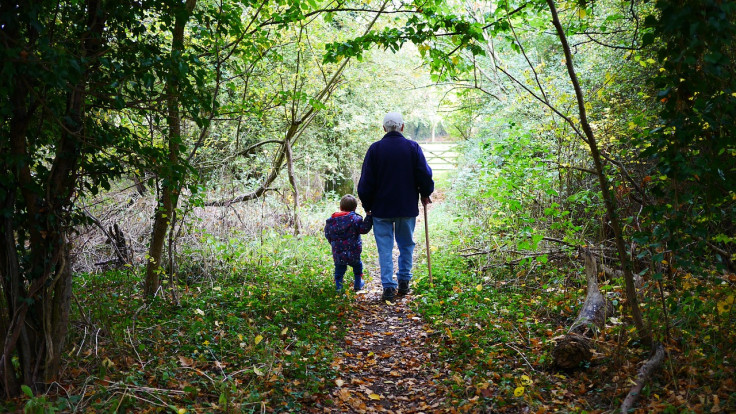 This Father's Day, there are many grandparents that aren't being celebrated by their children, but rather by their grandchildren.
According to the 2020 Profile of Older Americans published by the U.S. Administration for Community Living, over 1.1 million grandparents are the main caregivers for their grandchildren. And this number is even bigger with Hispanic families.
As one of those children who were placed under the care of their grandparents, I can say that this stadistic reings true. All throughout my years in High School I was placed under the care of my grandparents who lived in the United States in order to receive better education. As a result, my abuelos became my closest family rather quickly.
And this phenomenon was seen all over my school. Residing in New Mexico meant that children who were born in the United States but with parents with Mexican nationality were encouraged to live with family members who were already living in the United States. Many of my friends stayed with their grandparents since their parents were unable to reside permanently in the United States.
But at times the reasons for staying with grandparents are far more serious than this. That is the case of Teódulo Diarte and his wife Olga Diarte, a pair of Hispanic abuelos who have adopted their 5 grandchildren. Due to their mother's drug problems and fathers who are not present in their lives, Teódulo and Olga stepped up and became the guardians of the five sisters.
"I don't have words to describe it. It is something so wonderful and beautiful. I would have never imagined they would bring me such joy" states Teódulo. Teódulo and Olga have even put aside their plans to travel the country and relax in order to give these five sisters the love and guidance that they deserve.
No matter the circumstances, so many elders have stepped up and taken care of their grandchildren. Even as their health begins to decay or it interferes with their plans. The love of an abuelo can do even the impossible to take care of those who need it most.
This goes to prove once again that having children is not what makes you a parent, it is the undying love and dedication that so many caregivers give to those under their responsibility.
This Father's Day is also dedicated to all the abuelos who have stepped up. To all of those who care.
© 2023 Latin Times. All rights reserved. Do not reproduce without permission.