An accidental leak from U.S. officials inadvertently told the government of Cuba that some of the people being deported back to the country admitted to have been fleeing due to fears of persecution or torture, creating fears of retaliation against these individuals once they are returned.
Over a month ago, Immigration and Customs Enforcement (ICE) officials posted on their website an Excel sheet with information regarding 6,000 individuals from several different countries like China and Cuba who have claimed to be fleeing their countries due to fears of persecution or torture, according to the Miami Herald.
The leak of information has allegedly included the identities of 103 Cubans who have been due to join a deportation flight to Cuba in December. The flight has been put on hold for at least 30 days due to the sensitivity of the leak incident, the Los Angeles Times reported.
Typical practice regarding the matter would be that the reasoning of those who sought to go to the U.S. for safety or fear of persecution would not be revealed to their original countries out of the fear of retaliation against them or their families, with top Homeland Security officials or the consent of the migrant needed to reveal that information.
With the leak revealing the identities of Cubans who feared persecution of their government, Homeland Security and ICE are reportedly scrambling to find the individuals and come up with a legal solution for the problem, which may include potentially releasing them from U.S. custody.
The leak and its far-reaching consequences have caused much criticism against ICE and Homeland Security for how they handled the problem, with Human Rights First calling out the agencies for creating this "nightmare scenario" for the migrants. "How do you not think through the catastrophic impact that would have on these individuals?" Robyn Barnard, the associate director of refugee advocacy at the organization, said. "I don't know how anyone could do that accidentally."
A group of Congressmen has also released a statement demanding an explanation from ICE regarding how the incident had occurred in the first place and what the organization was doing to remedy the situation. "Some of these courageous individuals go on to seek asylum in the United States — and it is unacceptable to put their information into the hands of bad actors," the statement reads.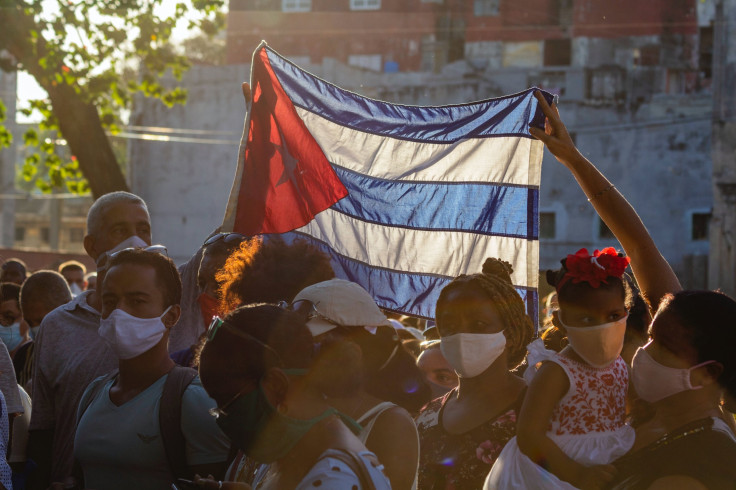 © 2023 Latin Times. All rights reserved. Do not reproduce without permission.