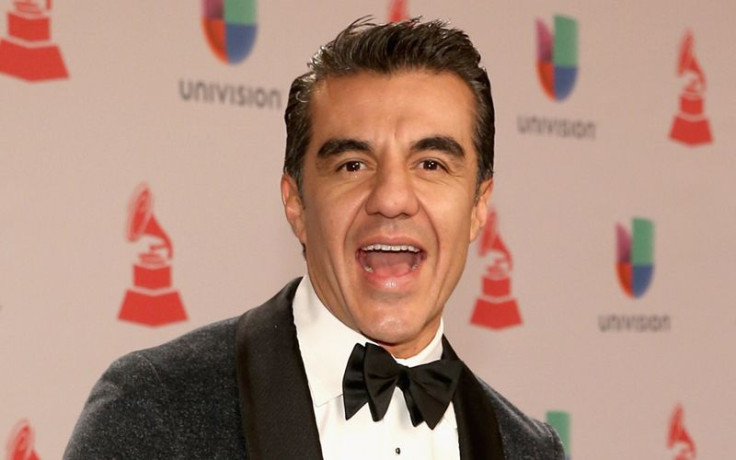 Adrián Uribe has been rumored to be dating many beautiful women like Marjorie De Sousa, the "Hasta El Fin Del Mundo" and "Amores Verdaderos" telenovela star. Before that alleged relationship though, the "Parodiando" comedian was in deep serious with another Mexican actress called Marimar Vega. The couple had a rocky relationship and broke-up and got back together multiple times. It was in August 2012 when the pair called off their relationship for ever after almost a year together. "There's nothing bad, no trash, no third party," Uribe said at the time of the split. "We ended in the best manner. Only God knows what will happen in the future, her and I believe that this is something definitive."
Three years forward Adrián has not been in a stable relationship since then and Marimar has finally found the love of her life. The "Amor Cautivo" actress and sister to "Que Te Perdone Dios" star Zuria Vega, wed actor Luis Ernesto Franco in a beautiful and intimate wedding. The ceremony took place in Puerto Escondido, México and the now married couple shared the moment with friends like Adriana Louvier, Manolo Caro, Erick Elias and the Vega patriarch Gonzalo Vega. Someone that wasn't invited but very nostalgic this weekend? Adrián Uribe, the "Mi Corazón Es Tuyo" actor even took to Twitter to share his feelings.
"When you think you have found the love of your life, take good care of it and don't let it go," Uribe posted. "Later it will be too late." This reaction can only be about the Vega-Franco nuptials, right? Why else would he write that at that particular moment? It's sad that he feels that way, he wasn't able to make it work with Marimar. Could it be he's just jealous that she has finally moved on and he is still looking for a woman to settle with? Only Adrián knows this and only time will tell.
© 2023 Latin Times. All rights reserved. Do not reproduce without permission.