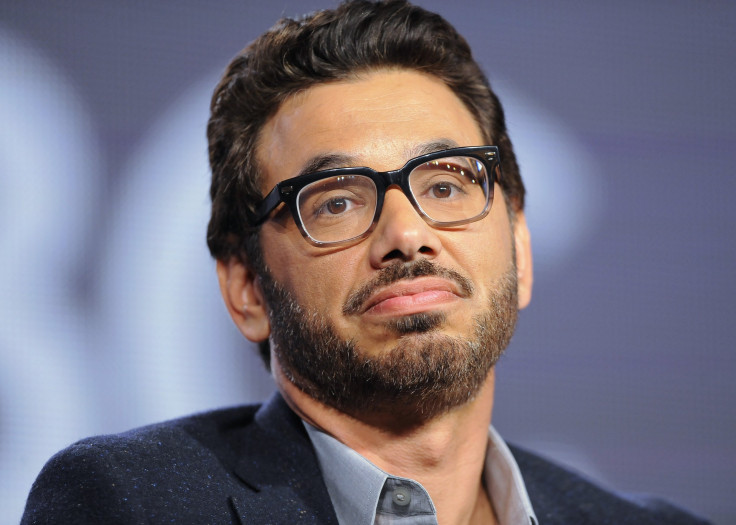 Al Madrigal appeared on Jon Stewart's satirical Daily Show Wednesday as the "Senior Latino Correspondent," where he performed a takedown of the leading presidential candidates' attempts to court Hispanic voters. He called Hillary Clinton's recent immigration promises "pandering," and implied that they were an empty echo of Obama's similar promises in 2008. The scene culminated with a comedic reveal of "El Jebe," -- A.K.A. former Florida Gov. Jeb Bush -- whose Mexican-American wife, professed love for guacamole and Spanish speaking abilities make him Madrigal's "Hispanic" candidate.
"Most candidates are scrambling to go after Latinos now, but Jeb Bush started his outreach program in 1974," a joke directed at Bush's courtship of his wife, Columba Bush, who was born and raised in Mexico. "He literally married into the demographic."
Madrigal's boldest jabs were directed at the two Cuban-American candidates, Sen. Marco Rubio (R-Florida) and Ted Cruz (R-Texas). Both have been called the first serious Latino candidates for the presidency, but neither are running on pro-immigrant platform. In the skit, Jon Stewart asks Madrigal if he's excited about the two Latino candidates. At first, Madrigal's character pretends not to understand.
Madrigal: I guess those guys are technically Latinos. I mean there's a lot more to 'being Latino' than being Latino [long pause].
Stewart: Because they're weak on immigration?
Madrigal: Well, maybe -- but mainly because they're Cuban; a small and -- I gotta be honest -- snooty subset; they're like the WASPs of the Latino world. You can't expect the bulk of us non-Cuban Latinos to go crazy for two Cuban guys who threw away a path to citizenship for a path to the White House.
Twitter reactions were very positive, and Latino Rebels called the bit "brilliant." Why? Because Al Madrigal just said what everyone was thinking but wouldn't say. Cuban-Americans are Latinos, obviously. Yet in the realm of U.S. politics they have absolutely nothing in common with Mexican-Americans, Guatemalan-Americans, El-Salvadoran-Americans, etc.
That's not stereotyping on Madrigal's part but a legal reality based on the prejudice of American immigration policy for the past 50 years. Due to America's unique hatred of the Fidel Castro regime, we've allowed a completely open border with Cuba, admitting any Cuban migrant with no distinction between political and economic motivations. Until the "Wet feet, dry feet" policy was forged in the mid 1990s, American officials would actually go out to sea and pick up Cuban immigrants trying to reach U.S. soil. Cuban-Americans have had to struggle integrating like any other group, but they've had the privilege -- which some would say is undue -- of easy legal status.
Compare that to the workers championed by César Chavez, the Mexican and Central-American migrants who faced horrid labor conditions exacerbated by illegal status. That's the difference "between being Latino" and being Latino. For Chicanos and Central American activists, immigration isn't just about economics; it's part and parcel of the civil rights movement. Marco Rubio has a very inspiring story in his stump speech about his Cuban father working behind a bar in the back of the room so that his son could speak in front of a podium at the front of the room. Thats an inspiring story, but it doesn't articulate the unaddressed needs of tens of millions of Latinos. Too many Latino voters have a family member or a neighbor who not only stands at the back of the room, but waits ready to bolt for the door.
There's no unspoken rule that Cuban-American politicians have to be anti-immigrant. Senator Bob Menendez (D-NJ) is an example of a so-called "WASPy" Latino who's also fought hard for undocumented immigrants. As many have pointed out, minorities don't have to have to run on a minority platform. But immigration is bigger in 2016 than say, affirmative action in 2008. What Al Madrigal points out is that most Latino voters won't see these "two Cuban guys" as their voice, not because they're excluding minority issue from the heart of their campaigns, but because they're running on the wrong side of those issues. And being part of a perceived "snooty subset" doesn't help.
© 2023 Latin Times. All rights reserved. Do not reproduce without permission.