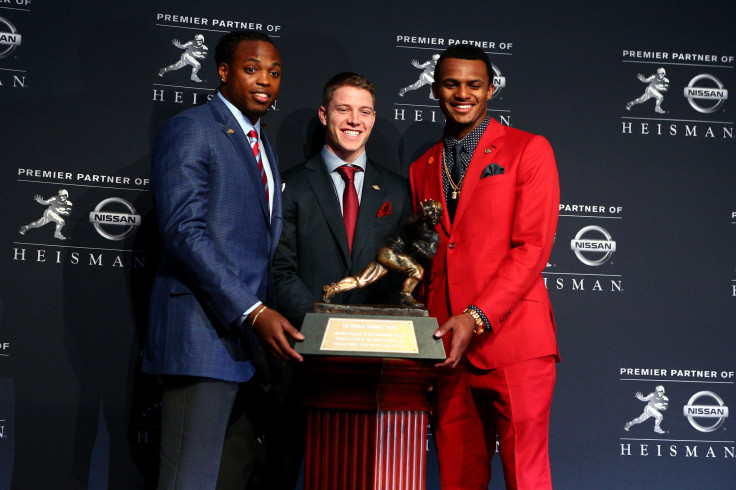 GLENDALE, Ariz. – The moment has finally arrived.
After four months of football, hundreds of games, and countless hours of conversation, AP Polls, Coaches Polls, and CFP rankings, the end of the college football season is final upon us as undefeated Clemson clashes with No. 2 ranked Alabama from the University of Phoenix Stadium in Glendale, Arizona on Monday night.
Alabama is a perennial powerhouse in the current college football landscape. They are the closest thing to a dynasty we've seen in the sport since the USC Trojans won two national championships and played for three in the early 2000s. The Crimson Tide have won three titles in six years, and are the only school in the country to appear in both of the first two College Football Playoffs (top four ranked teams).
They are coached by Nick Saban who has been so successful in his tenure at Alabama, that they already immortalized him in a bronze statue outside Bryant-Denny Stadium in Tuscaloosa. If he wins the title on Monday, he will tie legendary head coach Bear Bryant with the most titles for a head coach in Alabama history.
Saban has won four total National Championships (one with the LSU Tigers), and seeks to win his fifth on Monday. The University of Alabama has won 15 national championships, the most among any school in the country. This year, the Crimson Tide have the Heisman Trophy winner in halfback Derrick Henry on their team, and are out for blood after beating down Michigan State 38-0 on New Years Eve.
Meanwhile, Clemson sports a Heisman trophy finalist of their own in quarterback Deshaun Watson. Watson was a consensus All-American and finished third in the Heisman trophy voting. He leads undefeated Clemson onto the field as a heavy underdog against Bama.
Clemson has won only one national championship in their school history. The Tigers lifted the title back in 1981, and would love to end the 35-year championship drought as well as finish a college football record 15-0 on the season.
They are coached by Dabo Swinney who has turned Clemson into a college football destination for recruits as well as championship contender in just his 7th full season as head coach of the program.
Alabama has struggled with mobile quarterbacks under Saban. Cardale Jones during the College Football Playoff last season in Alabama's loss to Ohio State is a prime example. Watson is a mobile quarterback and could prove problematic for the Crimson Tide.
Unfortunately for Clemson, there appears to be too many things to overcome in order for them to lift the trophy at the end of the night. Alabama's defensive front is the best in the country, and they proved it by shutting out Michigan State. The have the best running back in the country, and as their quarterback, Jake Coker, proved on New Years Eve, they can throw the ball effectively as well. Clemson might be able to keep it close if their defense can get off the field, but ultimately Alabama will wear them down.
Prediction: 31-20 Alabama
Betting Favorite: Alabama -7
Over/Under: 51 points
The game will kick off live at 8:30PM EST from the University of Phoenix Stadium in Glendale, Arizona. It will air live on ESPN, and full coverage of the game can be found on 14 different ESPN stations. The game can be streamed live from your computer or mobile device on Watch ESPN.
© 2023 Latin Times. All rights reserved. Do not reproduce without permission.