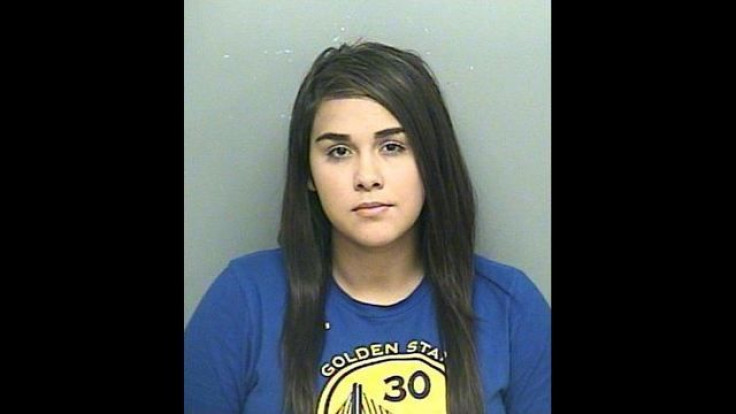 Sexual assault is a crime that has been plagued the nation with mostly women and children being targeted. In Texas, a schoolteacher who was accused of aggravated sexual assault of a child has recently plead guilty to the crime.
According to FOX News Latino, Houston middle school English teacher, Alexandria Vera, 25, has pleaded guilty this past wednesday after admitting to having an ongoing sexual relationship with a 13-year-old student.
The mother of a 4-year-old girl, Vera admitted openly in court documents that she and the student, who is only identified as J.T. because of his age, intially had sex at the student's house while his parents were not home.
The Houston Chronicle reports that Vera first met J.T. during summer school in 2015.
"At first he was rude to her," the document reads, "but then later he started asking her for her Instagram name."
In the fall, J.T. was repotedly assigned to her 8th grade English class at Stovall Middle School, and she revealed to the investigator that he "would flirt with her and say inappropriate things to her."
CBS News reports that court documents allege Vera was introduced to J.T's family as his girlfriend, and she said that his parents supported the relationship and invited her to family gatherings. She reportedly said she told a school district investigator the family was "very supportive and excited" when she disclosed her pregnancy. She allegedly said she and the boy "love each other."
In January, Vera became pregnant with J.T's child. However, after Child Protective Services showed up at the school to investigate allegations of a romantic relationship, Vera had an abortion.
In exchange for a lighter sentence, Vera pleaded guilty to a lesser charge of aggravated sex assault of a child. The deal with prosecutors stipulates that if she serves any prison time it will be capped at 30 years, the station reports, but her lawyer will ask a judge for probation.
There is also speculation that the reason why Vera received a substantial deal is because of her family ties. She just so happens to be the dughter of a fromer Houston police officer, Jaime Vera.
Vera could have faced life in prison under the original charge. She was released on bail until her January sentencing.
Let's discuss!
© 2023 Latin Times. All rights reserved. Do not reproduce without permission.