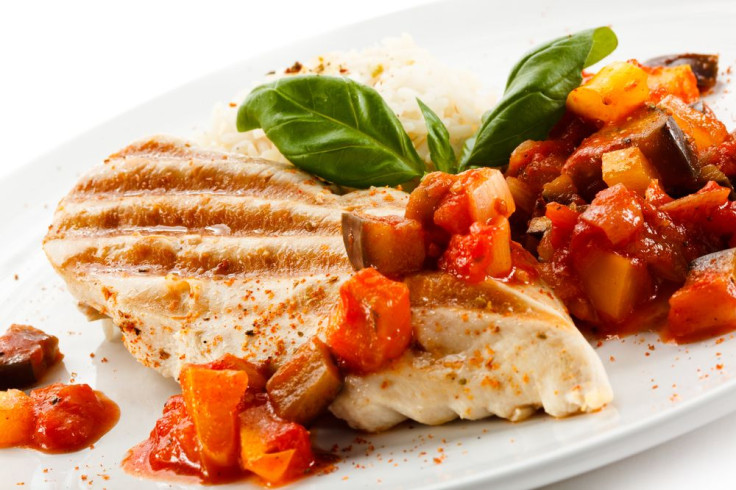 It's no secret that New Year's resolutions are hard to keep, not to mention sticking to diets, those can get really old, really fast, but not if you switch them up every once in a while. Learning how to cook with new ingredients like cactus, red quinoa or even yucca, can also help your dinner menus get more exciting. Another great reason to try new dishes is to test them with your loved ones, and see which can become new household staples and which need to go before you all end up at the drive thru. Check these out:
Latina's Tangy Ensalada de Pavo y Nopalitos: It's not only different from other salads but it's low-cal and very nutritious. Cactus is a staple in Mexican cuisine, which adds texture color and multiple nutrients. You'll also get your serving of lean protein plus a tangy dressing for the final touch. Check it out!
Healthy Latin Eating's Red Quinoa con Pollo: A modern day take on 'arroz con pollo' serves a main dish packed with iron, protein and fiber thanks to the quinoa and a serving of lean protein with the chicken. Your family will love this flavorful version while sticking to your healthy eating promises. Try it here!
The Latin Kitchen's Salmon a la Veracruzana: This dish is living proof that adding more flavor doesn't mean increasing the calorie count in a dish. In fact, it can even add nutrients from spices and vegetables like in this fish entrée. Spice up your dinner like this!
South American Food's Black Bean and Quinoa Burgers: These are supposed to be so good, no one will notice the difference from burgers. Ok, maybe that went too far… but these are very delicious and vegetarian at the same time! More than a burger, I'd say they're like South of the border falafels which is a good thing too! Try them out here.
My Recipe's Lean Green Lettuce Tacos: You do not have to skip Taco Tuesday all year! Here's a solution. Sauté your vegetables and lean ground beef (be generous with the veggies and go easy on the oil), season them to taste and make your taco filling. Top with more fresh veggies and wrap in lettuce cups instead of tortillas. Not bad at all, you'll see!
Cosmopolitan's Oven-Fried Yucca: Side dishes don't need to be salads to be part of your diet. Mix it up with some delicious oven-friend yuccas that are so easy to make, you'll wonder why you'd never done this before!
Comida Kraft's Banana Pudding Squares: Can it get better than eating dessert and still sticking to your diet? We don't think so. This low calorie sweet treat will let you forget you're trying to lose weight. Go for it!
© 2023 Latin Times. All rights reserved. Do not reproduce without permission.