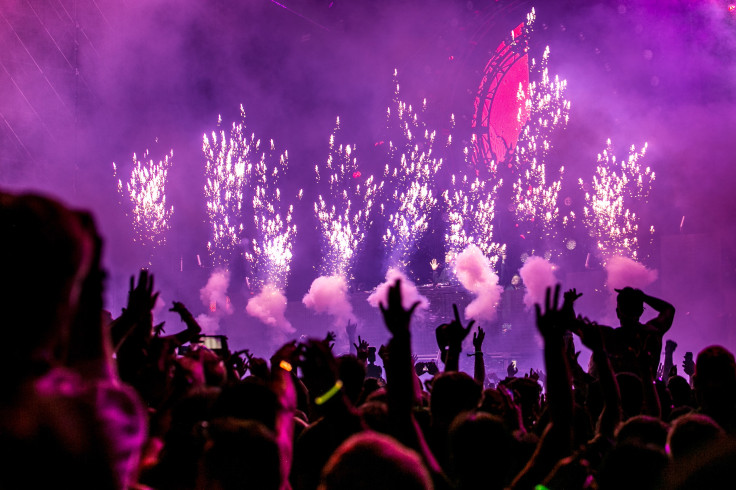 For many fans of the top musical numbers, going to live concerts is difficult due to financial constrains, conflicting schedules or far-away venues... enter 'Amazon Music Live,' a concert series hosted by 2 Chainz.
The show airs every Thursday after the NFL game streamed on this platform and now, on its second season it has expanded its lineup to include some of the top Latin artists.
Colombian reggaetonero, Feid took the stage on September 28th to perform his brand new album "Mor: No Le Temas a la Oscuridad". He performed some of the album's songs such as "Bubalu" featuring Rema and "Niña Bonita" featuring Sean Paul.
The series continued after the Jacksonville Jaguars against the New Orleans Saints NFL game, featuring Mexican artist Peso Pluma.
As many fans struggle to see their favorite artists in person, this concert series has been able to provide that new innovative format to permit fans to witness the show "live".
"I haven't been able to see Feid live yet so having to be able to watch from the comfort of my own home "live" was truly the next best thing we could have gotten as fans," expresses a fan of Feid, German Andres Ospina, who watched the livestream.
Reasons such as concert tickets selling out and ranging between $300 and up have been a few of the main key factors as to why fans miss out on their concerts; some even tend to prefer to watch concerts live.
According to Pro Morning Consult, "While 37% of adults said they're interested in attending virtual concerts, that figure was just as sizable (39%) among those who expect to attend fewer concerts in the next year."
Additionally, virtual concerts benefit fans to watch in a safer way. Nowadays, the world has witnessed many events where stampedes have taken place such as the Astroworld Festival which led to ten deaths of fans who suffered from asphyxia at the Travis Scott concert.
Furthermore, Covid-19 was a big part of the gateway to making virtual events a trend. Many radio shows, awards, and movie premieres were held via online. Now that this has become a cultural norm, fans still get to take part in concerts while suffering from COVID or any related sickness that limits you from being with others.
This new trend of virtual concerts has led to the most anticipated events for fans that look forward to seeing their idol.
© 2023 Latin Times. All rights reserved. Do not reproduce without permission.