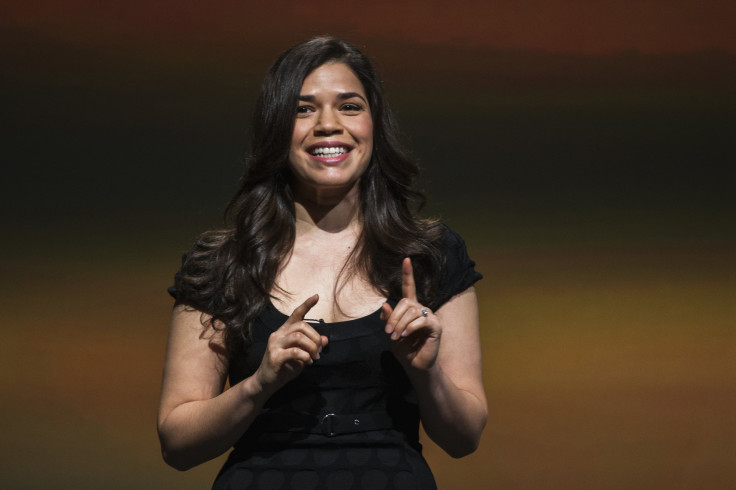 "Ugly Betty" star America Ferrera will be returning to TV starring and producing on the upcoming NBC comedy "Superstore." Ferrera had not had a recurring role since "Ugly Betty" ended in 2010 because she was allegedly turning down all the offers she got in the past few pilot seasons. The show will reportedly follow the story of a diverse group of employees who work at a big box store in Middle America, including a love story, which will develop amongst some of the characters.
Ferrera will be playing Amy, a store clerk who's been working at Cloud 9 for 10 years as floor supervisor. Initially, Ben Feldman's character, Jonah, is constantly annoying his boss Amy with his arrogant and foolish attitude, but as the show progresses, the two start bonding and Jonah helps her find more joy in her job. Other members of the cast will include Colton Dunn, Lauren Ash, Mark McKinney, Nichole Bloom and Nico Santos. "The Office" writer Justin Spitzer will write the script, who will also executive produce the show along with Ruben Fleischer. In addition, Fleischer will be directing the Universal Television pilot.
During Ferrera's break from a recurring role on TV, the actress has been focusing on her movie career with titles including voice roles in "How to Train Your Dragon" and its sequel, as well as non-animated features like "Our Family Wedding," "Cesar Chavez" and "End of Watch" amongst others.
© 2023 Latin Times. All rights reserved. Do not reproduce without permission.