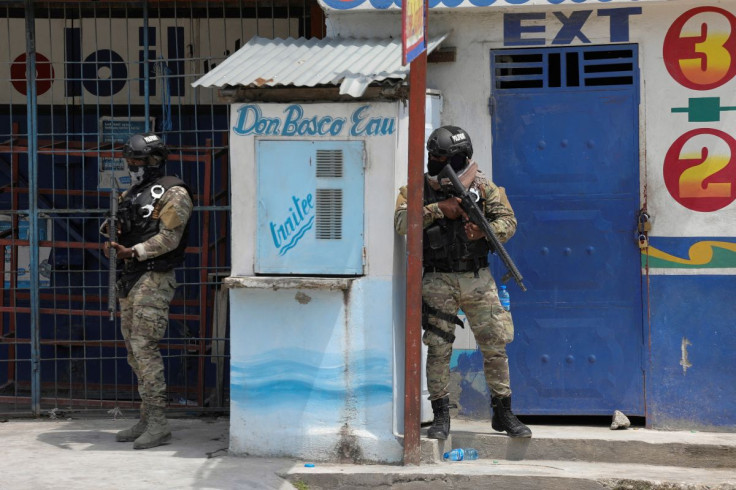 An American nurse and her young child were abducted in Haiti on the morning of July 27.
The nurse, Alix Dorsainvil, was kidnapped alongside her child, whose name has not been revealed, while conducting community ministry services on a Christian campus near Port au Prince, the capital of Haiti, according to El Roi Haiti, the faith-based organization run by her husband.
The motive behind the kidnapping is yet to be disclosed.
Alix worked as a nurse in New Hampshire before permanently moving to Haiti to serve as a community nurse of El Roi Haiti, which runs a K-12 school for kids in the country.
She is married to Sandro Dorsainvil, the organization's founder and director, with whom she shares a child.
The organization said she is a "deeply compassionate and loving person who considers Haiti her home and the Haitian people her friends and family."
Meanwhile, the U.S. State Department said it is making attempts to get them home safely, the New York Post reported.
A spokesperson said in a statement that the department is aware of reports of the "kidnapping of two U.S. citizens in Haiti."
They are in "regular contact with Haitian authorities and will continue to work with them and our U.S. government interagency partners," the statement further indicated.
The abduction took place days after the U.S. issued a level-four "do not travel" advisory, BBC News reported. The said issuance was made due to crime, kidnapping, civil unrest and "poor health care infrastructure" in Haiti, which is said to be the poorest nation in the Americas.
All non-emergency government personnel and their family members were ordered to leave Haiti by the U.S. State Department.
The country has been in a political crisis since Haiti's President Jovenel Moise got killed two years ago. Around 80% of the country's capital has been controlled by gangs since his assassination.
Earlier this month, Antonio Guterres, the UN secretary-general, called for the setting up of a multinational force for Haiti. Responding to it, Kenya offered 1,000 police officers to help train local law enforcement.
Alfred Mutua, Kenya's foreign minister, said the people of Haiti have "suffered enough." He shared that any potential multinational force's job would be to stabilize the situation on the ground while empowering authorities in the country.
He pointed out that Kenya's main aim would be to train police in Haiti to help reduce violence and allow humanitarian aid to reach civilians being "held hostage by gangs."
He added Kenya decided to lead this process because "we don't want to wait for others."
© 2023 Latin Times. All rights reserved. Do not reproduce without permission.