Dr. Anthony Fauci cautioned that if the US doesn't vaccinate it citizens, the nation will be in deep trouble. He added that 50% of the population were not fully vaccinated yet. The top infectious disease expert said it is a problem especially at a time when the Delta variant is sweeping across the country.
Fauci was speaking on CNN's "State of Union" on Sunday. When asked about a model projecting a dire outcome of 4,000 deaths in a day in the US, he said he wasn't sure. However, he clarified, "it's not going to be good. We're going in the wrong direction."
The chief medical adviser to US President Joe Biden said that US has the tools to blunt the curve predicted in the model, particularly with vaccines, adding many of the Covid-19 vaccines have proved effective against severe infections.
US Centers for Disease Control and Prevention (CDC)'s Dr. Rochelle Walensky has told several times that it is a pandemic among the unvaccinated, Fauci said. He has himself reiterated this many times.
In 48 states, the rate of new Covid-19 cases in the previous week bounced by basically 10% contrasted with the earlier week, as indicated by data from Johns Hopkins University. In 34 of those states, the pace of new cases expanded by over half.
Regardless of numerous authorities and experts cautioning that the best protection from coronavirus is inoculation, just 49.1% of the US populace have taken their jabs, according to CDC.
Asked whether health officials would revise mask guidelines for vaccinated Americans, Fauci said that it was under consideration, but local authorities needed to take a call.
Meanwhile, CNN has reported that US Department of Defense has experienced 2,000 breakthrough Covid-19 cases among its more than 2 million fully vaccinated personnel. This was revealed by Pentagon spokesman Maj. Cesar Santiago-Santini.
He added that the breakthrough cases include both asymptomatic and symptomatic people, which is less than 0.1% of immunized individuals in the Department community. Out of the breakthrough cases, 41 have been confirmed as the Delta variant.
The spokesman said: "Similar to the CDC, we are not able to sequence every positive breakthrough." He added that the genome sequencing is done in the lab, but there are limitations to the process.
John Kirby, Pentagon press secretary had told earlier this month that around 70% of US Army personnel had received at least one dose of a Covid-19 vaccine.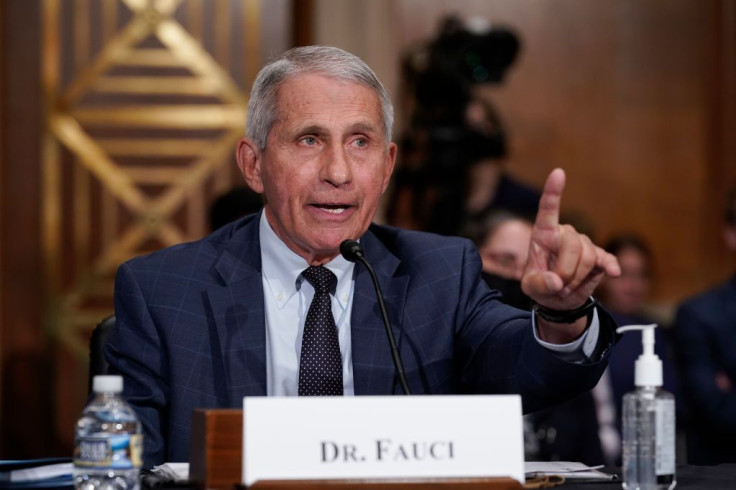 © 2023 Latin Times. All rights reserved. Do not reproduce without permission.