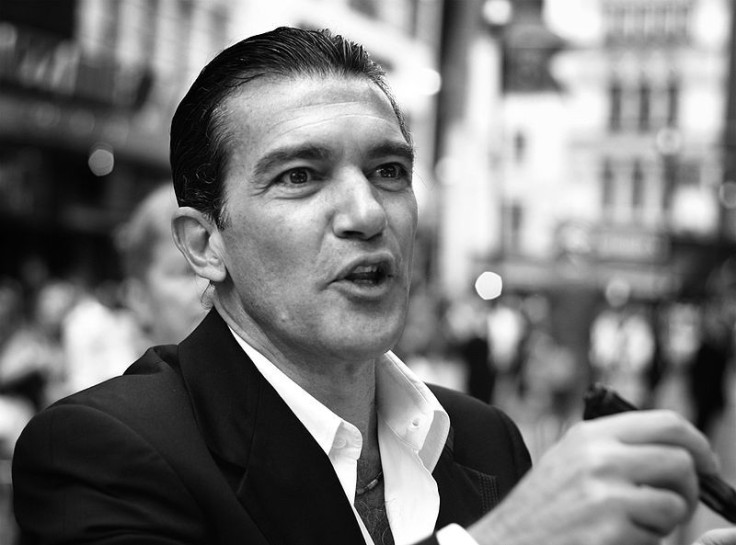 Antonio Banderas made ​​it clear he is in favor of same-sex couples enjoying the same rights as heterosexual couples in Peru, where he was promoting his new role as a photographer with the art exhibition 'Women In Gold.' He has called homophobic people 'sick' and called for greater acceptance and encouraged changed within the Catholic Church. He also spoke about his role in the gay themed 1987 film "Law of Desire," directed by Pedro Almodovar.
Antonio Banderas spoke openly to Canal N in Peru. "To those who believe that homosexuals are sick people, I would say that the real sufferers are the homophobes," said the Spanish actor. "Those who judge others from an irrational and intolerant point of view are those who really have a serious problem that must be solved . In this sense, I think that homosexuals lead a much healthier life." The actor also spoke about the significance of Zorro and the arrival of Spanish actors in Hollywood.
"I think the Catholic Church more needs to pay more attention to the real needs of the people are, and hopefully the arrival of a Latin American pope will help Catholics evolve and be better connected with others. Pope Francis helps the institution to make huge strides in this area," said Banderas, an actor known for both his religious fervor and for his liberal and progressive political positions. Peru does not currently have marriage equality, however, the issue is under debate.
© 2023 Latin Times. All rights reserved. Do not reproduce without permission.