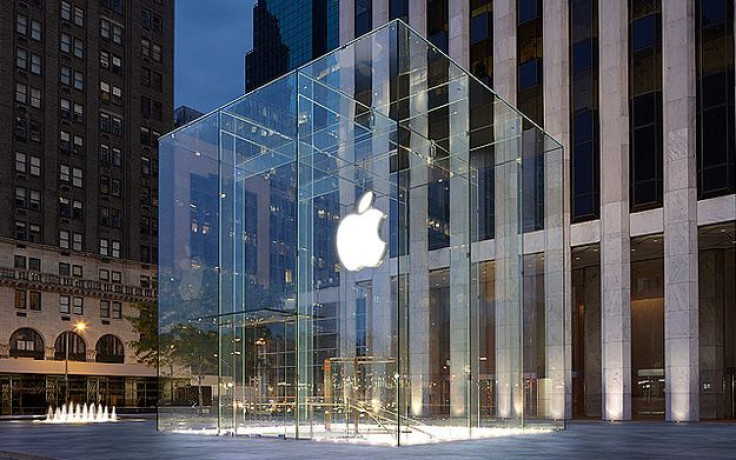 Apple Inc. is expanding its Latin American retail reach with the opening of its first retail store in Mexico City. Crowds of customers began lining up arounf 7 p.m. Friday to wait overnight for the grand opening of Apple Vía Santa Fe on Saturday, Sept. 24.
It's only the third Apple outlet in this part of the world. Two years ago the tech giant opened two stores in Rio de Janeiro, Brazil.
According to a press release from Apple, although Mexico City's 20 million residents have been buying Apple products either from many Apple partners and directly from Apple online since 2007, the store opening marks the first time customers can make purchases from a single outlet.
In addition to selling Apple's full line of products, the store will bring Apple's latest innovative store design to Mexico with terrazzo floors, quartz walls and oak tables, as well as unique gathering spaces. Click here for more photos from the grand opening of Apple Vía Santa Fe.
"Avenues," inspired by window displays along a shopping street, line the walls with interactive displays dedicated to music, creativity, gaming and more.
"Mexico City is one of the world's top cultural and economic cities and we could not be more excited to bring the very best of Apple to our customers there," Angela Ahrendts, Apple's senior vice president of retail and online stores, said in a statement. "Mexico's artistic and entrepreneurial spirit makes it a natural fit for Apple."
According to AppleInsider another store is planned for Mexico City, along with satellite locations in Guadalajara and Monterrey. Beyond Mexico, the company is said to be working to expand into nearby countries Argentina, Chile and Peru.
© 2023 Latin Times. All rights reserved. Do not reproduce without permission.