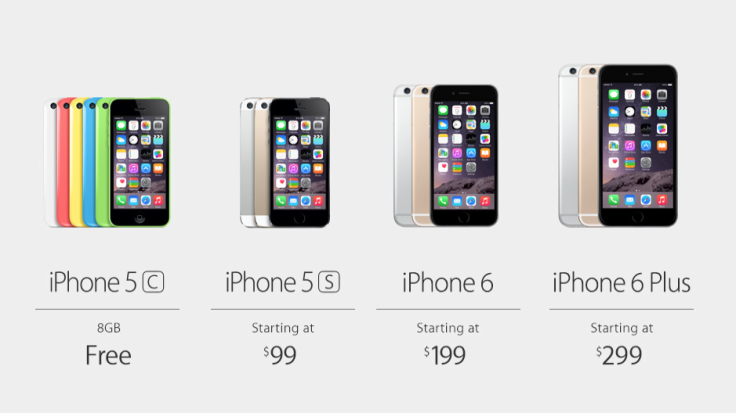 Today at Apple's event in Cupertino, Calif. the company announced the highly rumored and anticipated iPhone 6 and iPhone 6 Plus. The new devices features tons of new upgrades and features including larger display, slimmer design, better resolution and much more!
The devices display features ion-strengthened glass, improved polarizer, photo aligned IPS liquid crystal, ultra thin backlight. The 4.7-inch device has 1334x750, 326ppi display, while the 5.5-inch Plus device has 1920x1080, 401ppi display.
The devices are the thinnest iPhones built with the iPhone 6 coming in at 6.9mm and the iPhone 6 Plus at 7.1mm. Compared to 7.6 in the 5s. The device is so much faster than previous generations too.
The devices A8 chip features 2 billion transistors and 64-bit support. Uses 20nm process. 25% faster CPU performance. 13% smaller chip than the previous A7.
Of course the company updated the smartphones camera. The new iPhone 6, 6 Plus include a 8MP iSight camera, True Tone flash, 1.5 micron pixels, 2.2 aperture, all-new sensor. Panorama mode is up to 43 megapixels now.Image stabilization is built into the A8 chip plus the cameras better detect smiles and blinking.
The prices of course vary by the gig count but the iPhone 6 starts out at $199 while the iPhone 6 Plus starts out at $299. For the iPhone 6 the pricing is set as 16GB/64GB/128GB for $199/$299/$399. While the 6 Plus looks like this: iPhone 6 Plus: $299/$399/$499 for 16GB/64GB/128GB.
The iPhone will still continue on with the 5c 8GB going for $0, while the iPhone 5s starts at $99. The devices will ship on Sept. 19th with preorders starting Friday Sept. 12th. The phone will come in three colors including space gray, gold and silver.
© 2023 Latin Times. All rights reserved. Do not reproduce without permission.