Can a leapfrog be expected in the British monarchy? Is the queen ready to abdicate and let her grandson take charge? Is Kate Middleton's dream of becoming Queen finally coming to fruition? Well, speculations ran amok ever since a tabloid made a spate of sweeping claims lately.
The "U.S. Weekly" recently ran a rather absurd report that suggested how the Cambridges' were finally on their way to realize their long-standing dream of ascending the throne. "William and Kate will supersede Charles to take the throne when the queen abdicates," said a "source", while claiming that the Queen really needed a break from her duties, after serving for seven decades at a stretch.
First things first: While the narrative makes for a great story, it is lop-sided beyond measure. How can the publication possibly assume that Prince Charles would be okay with his son overtaking him to the throne, especially when they apparently share "the same vision"? Secondly, the report claims that the Queen is extremely pleased with how Kate and Prince William handled the Sussexes, which ultimately led to them stepping down.
This reasoning is beyond absurd as the Cambridges aren't the sole reason for Meghan Markle and Prince Harry to step down from their royal responsibilities. While the fab four may not be on the same page anymore, they clearly don't share any animosity. Harry has time and again maintained that the move was largely driven by the desire to protect Markle and his son from the unrelenting press. Lastly, the decision for a royal to ascend the throne is not made on a whim. There's a protocol to be followed.
And, as far as the British royal family is concerned, it is certain that Prince Charles will become the King of England – when the time arises. And, it's going to be a natural progression.
There are too many assumptions with no tangible evidence to testify the same. The Queen may have delegated important tasks to Kate and William, but that's never a strong enough reason to assume that the Queen will pick her grandson over her son for the same.
Currently, the Queen is enjoying her tenure on the throne as has been the case in the past seventy years. Dragging the Cambridges just to arouse intrigue is strange on multiple levels. It's about time that rumor mills go easy on the royal gossip.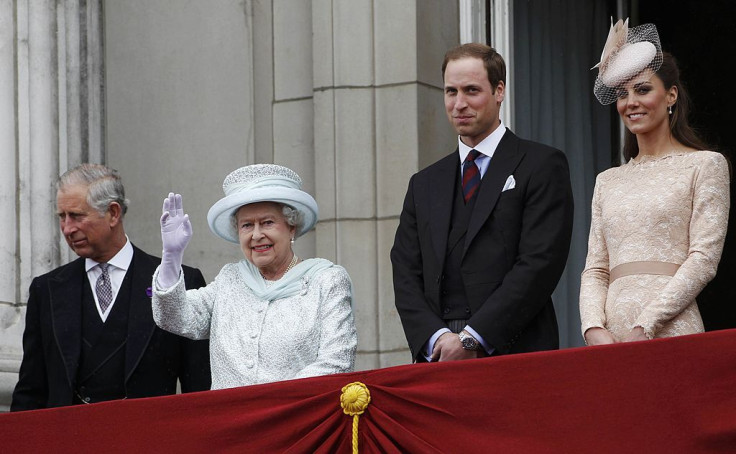 © 2023 Latin Times. All rights reserved. Do not reproduce without permission.