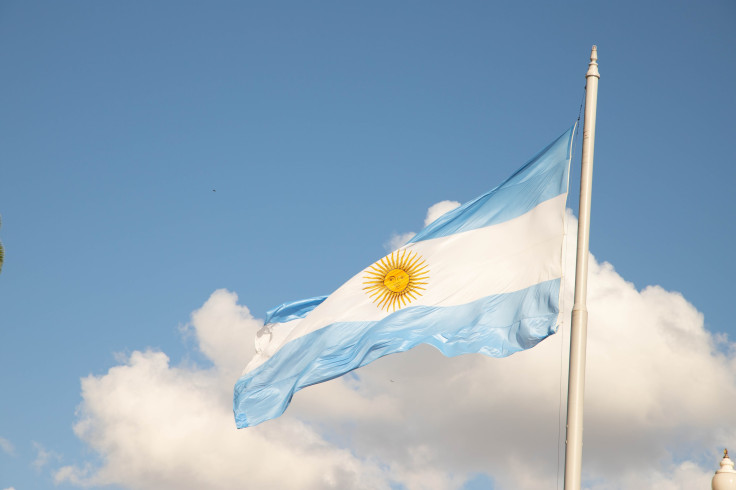 As a measure to relieve Argentina's dwindling dollar reserves, the country will begin to pay for Chinese imports in yuan.
This month, it aims to pay around $1 billion of imports from the Asian country in yuan instead of dollars, the government announced Wednesday.
After that around $790 million of the monthly imports from China will be paid in yuan, reported Reuters.
Argentina's Economy Minister Sergio Massa said that the new move aims to ease the outflow of dollars.
He said so after a meeting with Zou Xiaoli, who is the Chinese ambassador. Massa also had a meeting with companies from different sectors.
This comes as Argentina battles critical levels in its dollar reserves. There is a major drop in agricultural exports that is caused by a historic drought. There is also political uncertainty ahead of elections this year.
In November 2022, the South American nation expanded a currency swap with China by $5 billion. It was trying to strengthen Argentina's international reserves.
Massa said that the agreement with China will allow his country "to work on the possibility" of advancing the rate of imports. Yuan-denominated import orders will be authorized in 90 days rather than 180 days, a standard period.
Meanwhile, responding to financial instability in the country, Massa said Tuesday that "all the tools of the state" will be used to bring "order" to currency markets, reported Buenos Aires Times.
In a series of posts on social media, he lashed out at "rumors and false reports."
To prop up the official rate, the Central Bank intervened. It sold AL30 bonds to contain the unrest.
Massa said on Twitter that for several days, the people of Argentina have been living an "atypical situation of rumors, versions, false reports." He shared that there was a "consequent impact on the financial instruments linked to the dollar."
The minister tweeted that they are going to "use all the tools of the State to put this situation in order."
He shared that the country's government had informed the International Monetary Fund (IMF) that it must renegotiate parts of its U.S. $ 44.5-billion debt program. It is part of a move to stabilize the country's economy.
Inflation shot up to 7.7% last month, with experts projecting a steeper rate to come this month.
The government shared that from a year ago, prices of products have risen 104.3%. Since 1991, it has been the highest annual level.
There are no clear definitions from the government over how the country will obtain the dollars that are needed to sustain imports.
© 2023 Latin Times. All rights reserved. Do not reproduce without permission.