Recently, Ariana Grande and BLACKPINK member Rosé created an online buzz after Grande sent the K-pop star a bottle of her Cloud perfume. While Grande's gesture didn't surprise some fans, it did come as a shock for those who didn't know a thing about Grande's special bond with the ladies of the K-pop group. Here's a timeline of Ariana Grande and BLACKPINK's friendship.
February 2017
When Jisoo was introduced as a new BLACKPINK member, she performed a special cover of Grande's "Side To Side" with GOT7's Jinyoung and NCT's Doyoung.
July 2017
BLACKPINK graced a live-stream broadcast and treated their audience to an impromptu singing of Grande's "Into You." The group covered the song many times on TV and social media after that broadcast.
August 2017
BLACKPINK member Jennie watched Grande's "Dangerous Woman" tour and went on full fangirl mode. She even bought Grande's merchandise and a light stick for the show.
July 2018
Around this time last year, Grande "liked" a fan art of Jennie on Instagram. For fans, it was an early indication of the pop star's growing interest in the popular K-pop group.
August 2018
Grande had just released her new "Sweetener" album, but BLACKPINK member Rosé was already there to share on her Instagram Story moments of her listening to Grande's "Goodnight N Go." That same month, Jennie also shared on her Instagram the lyrics of Grande's "The Light Is Coming," also from her "Sweetener" album.
March 2019
Rosé made a funny cover of Grande's "7 Rings." Fans got so entertained by her cover because it sounded more like a British take on the Billboard Hot 100 No.1 hit. Days after Rosé's cover made the rounds online, Grande announced that she was planning to see BLACKPINK on the second week of Coachella. Both Grande and BLACKPINK were set to make their Coachella debuts at the time.
April 2019
Grande and BLACKPINK finally met at the Coachella. They took a snap of themselves together at the event, and as expected, it went insanely viral online with more than six million likes as of this writing. Also last month after the Coachella, BLACKPINK members Jennie, Rosé and Lisa rocked pieces from Grande's special NASA merchandise collection.
May 2019
BLACKPINK performed in Manchester and shared a heartfelt message for the victims of the Manchester bombing, which happened during Grande's concert in 2017. The K-pop group also refused to sing songs that might trigger or upset their audience that night.
A few days after, Grande sent Rosé her Cloud perfume, and Rosé posted a snap of it online. To everyone's surprise, Grande commented on the post, telling Rosé "love you."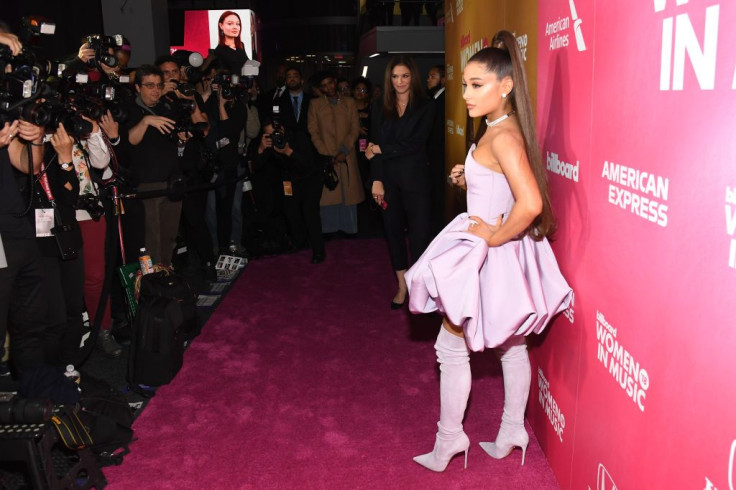 © 2023 Latin Times. All rights reserved. Do not reproduce without permission.