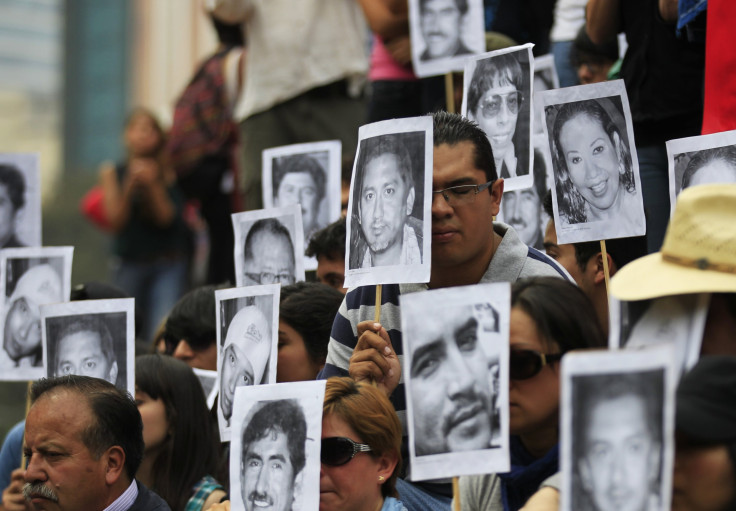 A Mexican journalist was executed on Monday with four bullets to the head in what was reported to be a premeditated assassination. Armando Saldaña Morales, 52, was killed in the afternoon outside Cosolapa in Oaxaca, Mexico. His body was found in a white Ford F-150, near the border of Veracruz. He's the second reporter to be found dead in the area in less than a year and one of dozens of journalists murdered in Mexico in the past decade.
Morales was reportedly intercepted by one or more gunmen as he drove to his home near Tezonapa, Veracruz. He was a writer for a local newspaper, "Crónica de Tierra Blanca," and a regional radio show, "La Ke Buena 100.9 F.M.," according to Mexican officials. Police are investigating the death as a homicide but have not indicated any leads. According to the Committee to Protect Journalists around 90 percent of murders of reporters in Mexico go unsolved.
The motive for Morales' murder is unclear, but he reported a number of stories in the past few months that shed light on organized crime activities. Early reports indicated that his corpse showed signs of torture. He had recently reported on corruption and organized crime, such as the assassination of Fermín Hernández Venegas, the former Cosolapa police chief. He also revealed recent cases of "chupaductos," clandestine taps of state-owned Pemex oil pipelines.
Mexican officials reported losing $1.14 billion dollars in oil revenue to theft in 2014, double what it lost in 2013. The thefts represent the diversification of organized crime in Mexico, which has expanded past the mainstays of narco trafficking and racketeering. Officials were set to impliment a plan this month to restructure oil transport to reduce losses.
© 2023 Latin Times. All rights reserved. Do not reproduce without permission.