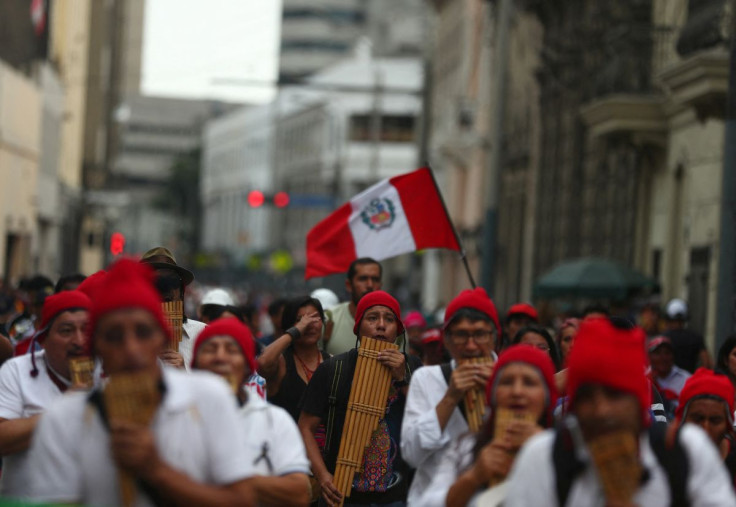 In recent weeks, a wave of violence against girls and women has caused worry in Peru.
Experts said that the violent incidents are being fueled by systemic neglect and societal attitudes about gender roles, reported La Prensa Latina Media.
Last month, Katherine Gómez, 18, decided to call off her brief relationship with her boyfriend Sergio Tarache and agreed to meet him for the last time in a crowded plaza in central Lima.
Witnesses said that the two started to argue and Tarache abruptly left. Then moments later, surveillance video showed him buying gasoline from a nearby station. He returned, doused his girlfriend and set her on fire with a lighter. He fled the scene while she burned alive. She suffered severe burns to her face and chest, and then died of respiratory failure in an induced coma.
On Mar. 27, an Indigenous girl, 11, was found in the Amazon region of Ucayali with two nails were lodged into her skull. Her 25-year-old stepbrother had tried to rape her. Then on Mar. 29, a nurse, 32, was found naked and covered in blood. It was after a night out with two of her male co-workers in the southern department of Puno. She was treated for head trauma as well as mutilated genitalia in a hospital. But the mother-of-three died after 12 days in a coma.
The brutality of these incidents has shocked the people of Peru. It lays bare what many are calling a systemic "crisis" of violence that is based on gender, reported Al Jazeera.
In 2022, Peru, which is a country of more than 30 million, recorded 136 femicides, as per Channelstv.com.
Six out of 10 women have faced some form of physical or sexual violence, and rates of femicide are going up. Since the beginning of this year, there have been 51 reported femicides in the country.
Family members, government officials and women's rights organizations blamed misogyny, mistrust in the justice system and conservative legislation for the increasingly violent attacks against women.
Diana Portal of the ombudsman's office said that it's a vicious circle, and that "cases continue to occur." She noted that a negligent state response sends an "unfortunate message that in Peru you can rape, disappear or kill a woman without consequence."
She said that it's a system that fails to comply with due "diligence and does not take reports seriously, which aggravates a situation of daily violence."
Eliana Revollar, the national ombudswoman, also said that each case of violence against women "reveals a system that isn't working."
Melissa Guillen, the spokeswoman for the Manuela Ramos feminist organization, shared that there's a serious problem in that "prejudices and stereotypes of women continue to affect the work of police, prosecutors and judges."
© 2023 Latin Times. All rights reserved. Do not reproduce without permission.