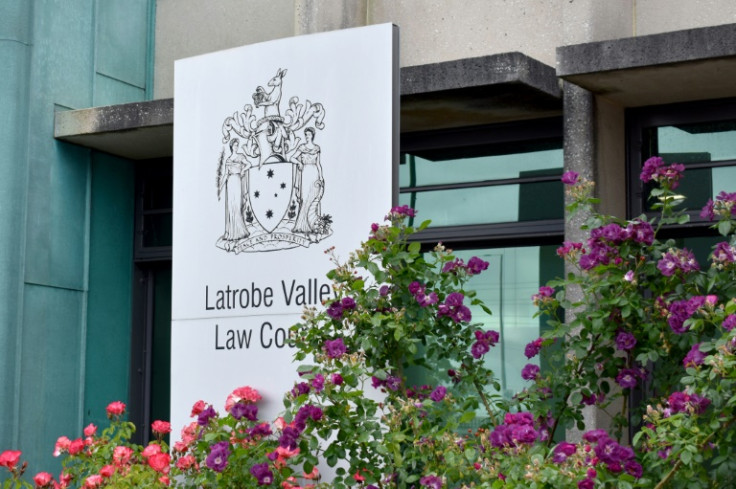 An Australian woman accused of killing her parents-in-law with a toxic mushroom lunch on Friday appeared in court, where she faces three counts of murder and a string of other charges.
Former newsletter editor Erin Patterson was charged on Thursday evening, having allegedly served up a poisonous beef Wellington that killed three guests and poisoned a local pastor.
Police have previously suggested the dish was laced with death cap mushrooms, bringing Patterson into custody earlier this week following a headline-grabbing three month investigation.
The 49-year-old was flanked by guards as she made her first appearance in Latrobe Valley Magistrates Court on Friday morning, appearing composed throughout the brief administrative hearing.
She will return to court in May next year after police secured a 20-week adjournment, giving detectives time to pick through computers seized from Patterson's house.
Patterson allegedly cooked the beef Wellington in late July, serving her estranged parents-in-law Don and Gail Patterson, both 70, as well as local Baptist pastor Ian Wilkinson, 69, and his wife Heather, 66.
Don, Gail and Heather died in the days following the lunch while Ian eventually recovered after spending nearly two months gravely ill in hospital.
Patterson has repeatedly maintained her innocence.
She has also been charged with three further counts of attempted murder, stemming from separate incidents in 2021 and 2022 in which a 48-year-old man fell ill after eating.
Detectives spent Thursday searching through Patterson's house in Leongatha, about two hours' drive southeast of Melbourne.
Homicide squad Detective Inspector Dean Thomas said the intense media scrutiny surrounding the investigation had taken its toll on the sleepy rural town.
"Over the last three months, this investigation has been subjected to incredibly intense levels of public scrutiny and curiosity," he said in a statement Thursday following Patterson's arrest.
"I cannot think of another investigation that has generated this level of media and public interest, not only here in Victoria but also nationally and internationally."
Death cap mushrooms sprout freely throughout wet, warm parts of Australia and are easily mistaken for edible varieties.
They reportedly taste sweeter than other types of mushrooms but possess potent toxins that slowly poison the liver and kidneys.
© 2023 Latin Times. All rights reserved. Do not reproduce without permission.