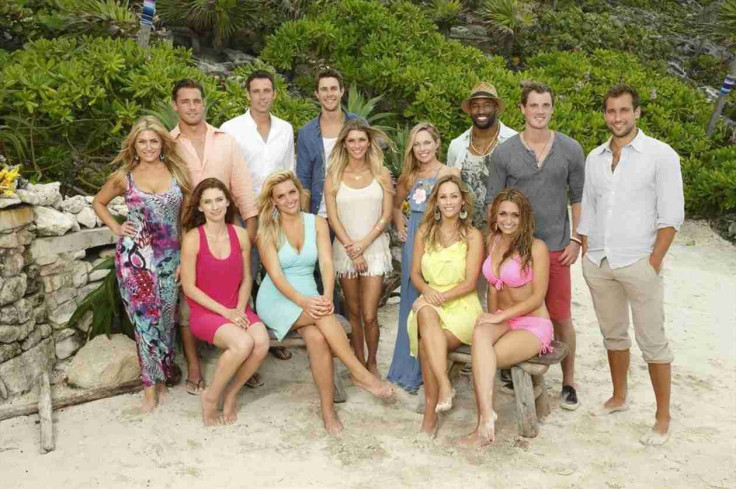 "Bachelor in Paradise" continues tonight and as fans and contestants enter into the fourth week tensions and passions are at an all time high in paradise. On tonight's episode, the men will be asking the women out on dates, but the women are the ones handing out the roses in this week's Rose Ceremony. Recent spoiler reports reveal that three new men will arriving in paradise this week, meaning that the competition for a rose is only made that much more intense, and with some pre-established couples inhabiting the paradise house in Mexico, meeting, wooing and securing a rose from one of the female contestants all in one episode may be a difficult feat. The three new men arriving in paradise are; Kalon McMahon, from Emily Maynard's season, Cody Sattler from Andi Dorfman's most recent Bachelorette season and Jesse Kovacs form Jillian Harris' season.
With the late arrival in paradise, the men will have a tough time finding dates when in Mexico. Cody initially asks Clare out on a date, only to be turned down, after the disappointment Cody sweetly gives his date card to Lacy and Marcus, which the established couple enjoys. Kalon McMahon has a tough time scoring a date as well, and is rumored to go home in the same episode that he arrives after going on his date alone. And while Kalon and Cody have a tough time getting dates, Jesse makes an impression on the newly arrived Jackie Parr. Despite Jackie instantly bonding with Marquel, she enjoyed a 1-on-1 date with Jesse and ending up picking him over Marquel in week 4's Rose Ceremony, unfortunately sending Marquel home somewhat broken hearted.
Marquel's departure from paradise is not the only shocker from the week 4 Rose Ceremony, the entire production erupts when AshLee and Clare go head to head over Graham. AshLee has been fiercely protective over her affection for Graham, however it doesn't seem like the pair are on the same page in terms of their supposed relationship that AshLee has seemingly constricted in her mind. A vicious argument ensues between AshLee and Clare during the Rose Ceremony, causing Graham to walk out of the Rose Ceremony. Week 4 continues in a 2-night television event chronicling AshLee's breakdown following Graham's rejection, which sends her fleeing into the Mexican jungle. The promo teases lots of hysterics, lots of tears and even an ambulance.
Tune in for all the craziness and all the drama tonight on ABC when "Bachelor in Paradise" continues at 8 pm, and be sure to keep watching the unfolding action when the aftermath of the week 4 Rose Ceremony premieres in a special Tuesday night episode!
© 2023 Latin Times. All rights reserved. Do not reproduce without permission.