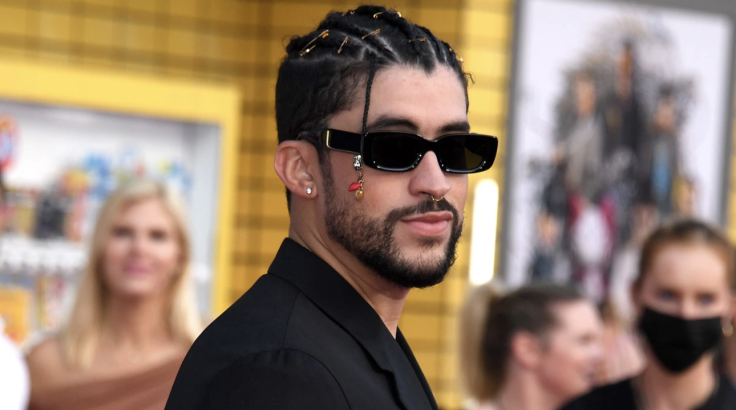 Puerto Rican star Bad Bunny likes to take long breaks from social media.
In an interview with PEOPLE, the artist spoke about living a balanced life on social media.
The 29-year-old singer said that he has taken a break from social media several times and when he comes back to social media, he asks himself "Why did I come back?"
The "Me Porto Bonito" singer shared that the truth is that every time he closes his phone for a long period of time like for a week, and "there have been occasions where I've managed to stay off for a month, that's when I feel best."
According to The News International, he shared that social media hiatus allows him to "breathe better."
He said that the break lets him spend more time "outside," and that he can "even breathe better." But he noted that at the end of the day, "going on social media is inevitable, even if it's for one minute."
In the beginning of 2023, he made his Instagram account private. As for Twitter, he has changed his bio to "me van a extrañar," which translates to "you will miss me" in English.
Bad Bunny previously told Billboard that he was thinking of taking a break from music in 2023.
He had said that this year is for him, his "physical health, emotional health to breathe, enjoy my achievements."
Ahead of his headlining show at Coachella Valley Music and Arts Festival, he returned to social media in April.
Bad Bunny had written in a since-deleted post alongside mirror selfies that he had so much to tell his fans, but "I better tell you tomorrow at Coachella..."
Apart from social media, in the new interview with PEOPLE, he recalled his favorite memories related to the summer season.
He said that he has so many memories of the highways in Puerto Rico, of his house and listening to music. He shared that he "was always such a freak that made playlists."
He recalled that when he was a kid and platforms didn't exist and there was no way to make a music playlist, he managed to find a way. At the time, he would buy the CDs and he would create playlists on the CDs. He would collect different genres of music, and it was "always about pleasing my dad."
© 2023 Latin Times. All rights reserved. Do not reproduce without permission.