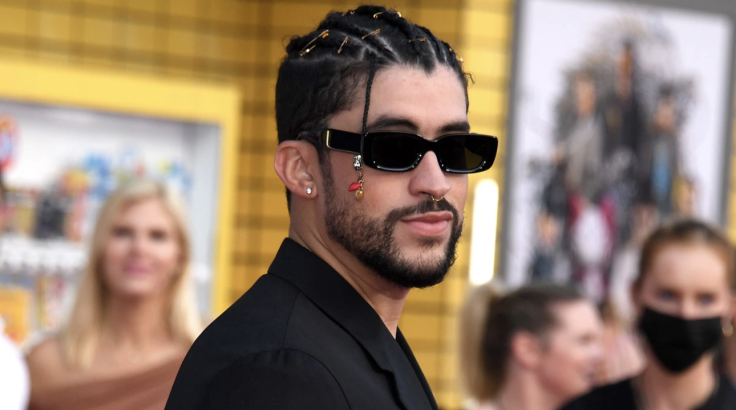 The list of the world's 10 highest-paid entertainers is out, and music stars Bad Bunny and Taylor Swift are part of it.
The list was revealed this week by Forbes, and the 10 entertainers, who, combined, made more than $1.3 billion in 2022.
Genesis and Sting topped the list, with the former making $230 million and the latter $210 million.
Genesis topped 2022 after selling music rights to Concord Music Group in September for $300 million. The contract also included many of Phil Collins' solo works, including his hit song "In the Air Tonight."
Sting also earned $300 million by selling his entire musical catalog, both solo and with the band The Police, to Universal Music Group in February.
Among the other major music artists on the list was Swift, who was placed at No. 9 ($92 million). Income streams from physical record sales, digital downloads, streaming, licensing and sync were the main source of her major income in 2022.
In December 2022, the singer was named in Forbes' list of the world's 100 most powerful women. She ranked No. 79 at the time. "Midnights" and she re-recorded albums "Red (Taylor's Version)" and "Fearless (Taylor's Version)" were all successful. So, apart from those projects, her political influence and November's Eras Tour ticket sale meltdown were highlighted.
According to New York Post, Swift has been on the highest-earners list at least six times. She topped the list in 2019 and remains the only woman on it.
As for Bad Bunny, the Puerto Rican rapper came in at 10th position with $88 million, reported Billboard.
Much of his financial success can be attributed to his massive Último Tour Del Mundo and The World's Hottest Tour. He also had endorsements from Adidas, Corona and Cheetos. He sold more than $400 million worth of tickets from the two tours.
The group of high earners in 2022 also included filmmakers and TV creators, like the duos behind hit shows "The Simpsons" as well as "South Park."
Even though the group collectively earned about $1.35 billion, it's just half as much as last year's list. It had featured entertainers such as Jay-Z, Bruce Springsteen and Kanye West.
© 2023 Latin Times. All rights reserved. Do not reproduce without permission.