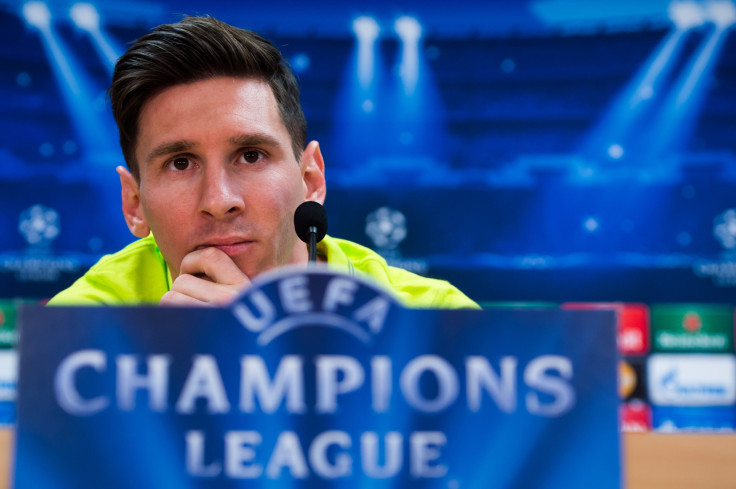 The highly anticipated Champions League semifinal matchup between Barcelona and Bayern Munich is finally upon us as the German Giants head to Camp Nou to tackle the Catalan Club.
This game features a rematch of the 2013 semifinals when Bayern obliterated Barcelona 7-0 on aggregate. Pep Guardiola had already been announced as the next coach of Bayern at that time, and watched the semifinals from the stands. Wednesday's storylines center on Guardiola, the most successful manager in Barcelona history, as he returns to Camp Nou for the first time as head boss at Bayern.
Many Bayern fans believe that Barcelona is an easy victory and have their eyes set on the final against Real Madrid. Not so fast, Barcelona has easily been the best team in Europe this season and with the emergence of Luis Suarez, Bayern will have their hands full with the La Liga leaders.
Barca has won their last six matches including Champions League victories against PSG both at home and away. Bayern comes in struggling after going 3-3 in their last six matches and losers in their last two. Many Bayern players believe that the team already had their heads in Spain thinking about this matchup, and Bayern keeper Manuel Neuer believes their ready for the challenge.
Neuer will square off with fellow Ballon d'Or finalist, Lionel Messi as one of the many key matchups to watch. It's unknown if Franck Ribery will suit up for Bayern, but expect Xabi Alonso to be fit to face his former team as is Philip Lahm and Thiago Alcantara.
Alcantara is also making his return to Camp Nou and this time as one of the best players in all of Bundesliga. Bracelona let Alcantara go when Guardiola left – a decision they arguable regret at this point. The youngster has been playing out of this world for Bayern, and will look to punish his former team for the mistake of letting him go.
This match will also highlight many recognizable stars from last summer's World Cup in Brazil. Suarez will make his debut in the Barcelona/Bayern rivalry after a controversial stint in Rio where he was suspended for biting Italian defender Giorgio Chiellini (who ironically plays for Juventus, a team they may meet in the final). Brazil's Neymar gets a chance at revenge against many of the German foes that vanquished his home country in the World Cup semifinal, a match he did not play in. Thoms Mueller did play in that match, as did Lahm and Neuer; foes that Messi knows well from the World Cup final.
This match should be spectacular and Barcelona cannot afford to draw or lose at home, especially with Bayern's undefeated record at home in UEFA Champions League play. Since September, they have scored an astonishing 19 goals at home to their opponents 1. That lone goal allowed was against FC Porto last month in the quarterfinals. A match they won 6-1 after coming into the game down two goals on aggregate. Needless to say, Barcelona needs to win on Wednesday and win big in order to have any chance of advancing to the final.
Barcelona should indeed win as they're offense has been rolling lately. The key will be if Bayern is able to score that illusive away goal that they need. Bayern has struggled on the road this season, something that their 3-1 loss in Portugal was indicative of. Messi and Suarez will score, but so will Bayern.
Prediction: 2-1 Barcelona
The match will kick off at 2:45 PM EST on Wednesday, May 6th from Camp Nou in Barcelona, Spain. It will air live on Fox Sports One in the United States and Sky Sports in Europe. It can be live streamed here and here.
© 2023 Latin Times. All rights reserved. Do not reproduce without permission.