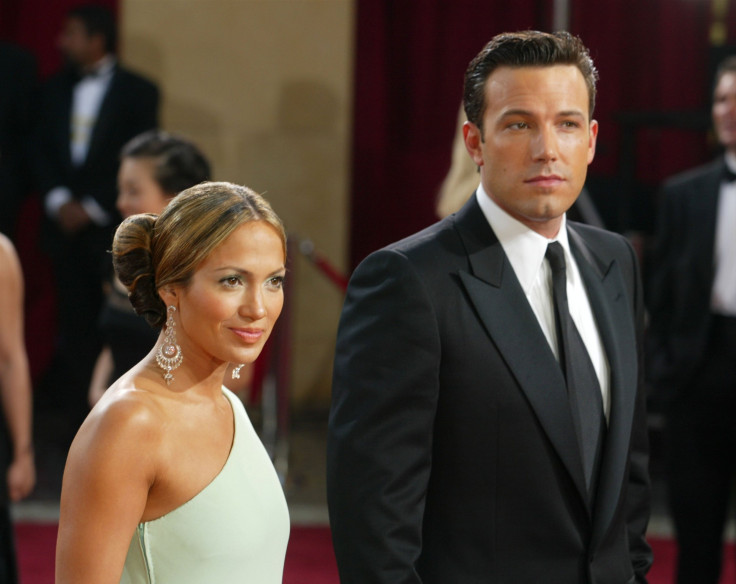 I think its safe to say we all remember the days of Bennifer! Jennifer Lopez and Ben Affleck were one of the hottest Hollywood couples in the early 2000s but unfortunately their relationship crashed and burned a few years later. While both parties have both moved on, the Oscar-winning actor is reportedly spilling the beans on their romance and their careers.
According to Us Magazine, Ben Affleck opened up about his highly publicized relationship with ex Jennifer Lopez during a TimesTalks at the NYU Skirball Center for Performing Arts in NYC Monday, December 12.
The couple was a Hollywood favorite once they started dating in 2002. Meeting on the set of the movie Gigli, the couple were inseparable and were constantly in the media's eye. While the public and critics were not too fond of the movie, Affleck shares the pros and cons to dating J.Lo during the box-office disaster.
"It could have been a bad movie no one cared about. Angelina Jolie had a bad movie that year and no one cared. But it was because I was dating Jennifer Lopez that made it a big f**king deal. So not only was it just a bad movie but 'they dated each other," Affleck said.
While Affleck doesn't harbor any resentment towards their relationship or the failed movie, the coverage about it all was a bit much for the actor to deal with.
"There was a reporter doing stand-up in front of the theater that Friday morning, [saying] 'Here I am outside of Gigli, and as you can see, no one is here in line,'" he continued. "I was like, 'What is this, hurricane coverage?'"
As you can imagine once the couple officially broke up in 2004, the coverage was catastrophic.
Do you miss the days of Bennifer? Let us know down below!
© 2023 Latin Times. All rights reserved. Do not reproduce without permission.