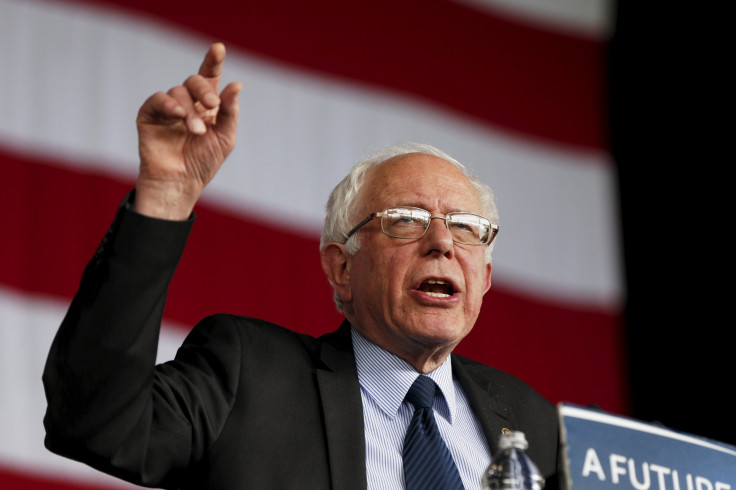 Bernie Sanders released a Puerto Rico policy paper just hours before the Florida primary, where hundreds of thousands of Puerto Rican migrants are expected to vote in Tuesday's Republican and Democratic primary elections. Sanders plan rejects austerity measures implemented in the wake of the island territory's debt crisis, embraces reinvestment in social services, and calls for a referendum to decide the legal and territorial status in the island, including the possibility of it separating completely from the U.S.
"As president, Bernie would fight to empower the people of Puerto Rico to determine their own destiny. As president, Senator Sanders would fight for a US congressionally sanctioned and binding referendum where the Puerto Rican people would be able to decide on whether to become a state, an independent country, or to reform the current commonwealth agreement," according to the Bernie Sanders campaign website.
Sanders' proposal is unprecedented, according to Huffington Post contributor Adrian Brito.
"Several politicians in Puerto Rico, mostly those who favor statehood, have long pushed for this in Congress to no avail," Brito writes in his reaction to the plan, Bernie Sanders Represents Real Hope for Puerto Rico.
It's one thing to say Puerto Rico should be involved in deciding its status. It's another thing to make the U.S. Congress beholden to the results. Republican presidential candidates in the 2016 race have specifically mentioned the possibility of Puerto Rico obtaining statehood. Hillary Clinton has been less specific, saying that "The fundamental question of Puerto Rico's ultimate future [...] needs to be resolved in accordance [Puerto Ricans'] expressed." None of these candidates have mentioned the possibility of total independence from the U.S., though there is a minuscule separatist movement in Puerto Rico.
Sanders has not endorsed or advocated for Puerto Rican independence over any other outcome. But by suggesting he'd allow such a measure to make it on a referendum ballot, he may give a dash of realism and attention to the movement. The timing of his release coincides with the Florida primary, where his campaign is hoping that voters with Puerto Rican roots will support him instead of Clinton.
The Puerto Rican Independence Party (PIP) hasn't reacted yet to Sanders proposal and didn't respond to a request for comment from the Latin Times. On their website, the party advocates for the total "decolonization and independence" from the U.S., which has controlled the island since 1898. The PIP platform includes demands for reparations, demilitarization and a continuation of U.S. federal benefits to island residents. The PTP isn't particularly popular, snagging just a few percentage points in the island's 2012 elections. However, like the mainland's Green and Libertarian parties, they are strong enough to field a candidate for executive office. This year's PIP gubernatorial candidate is María de Lourdes Santiago.
© 2023 Latin Times. All rights reserved. Do not reproduce without permission.